Candy Drip (50ml)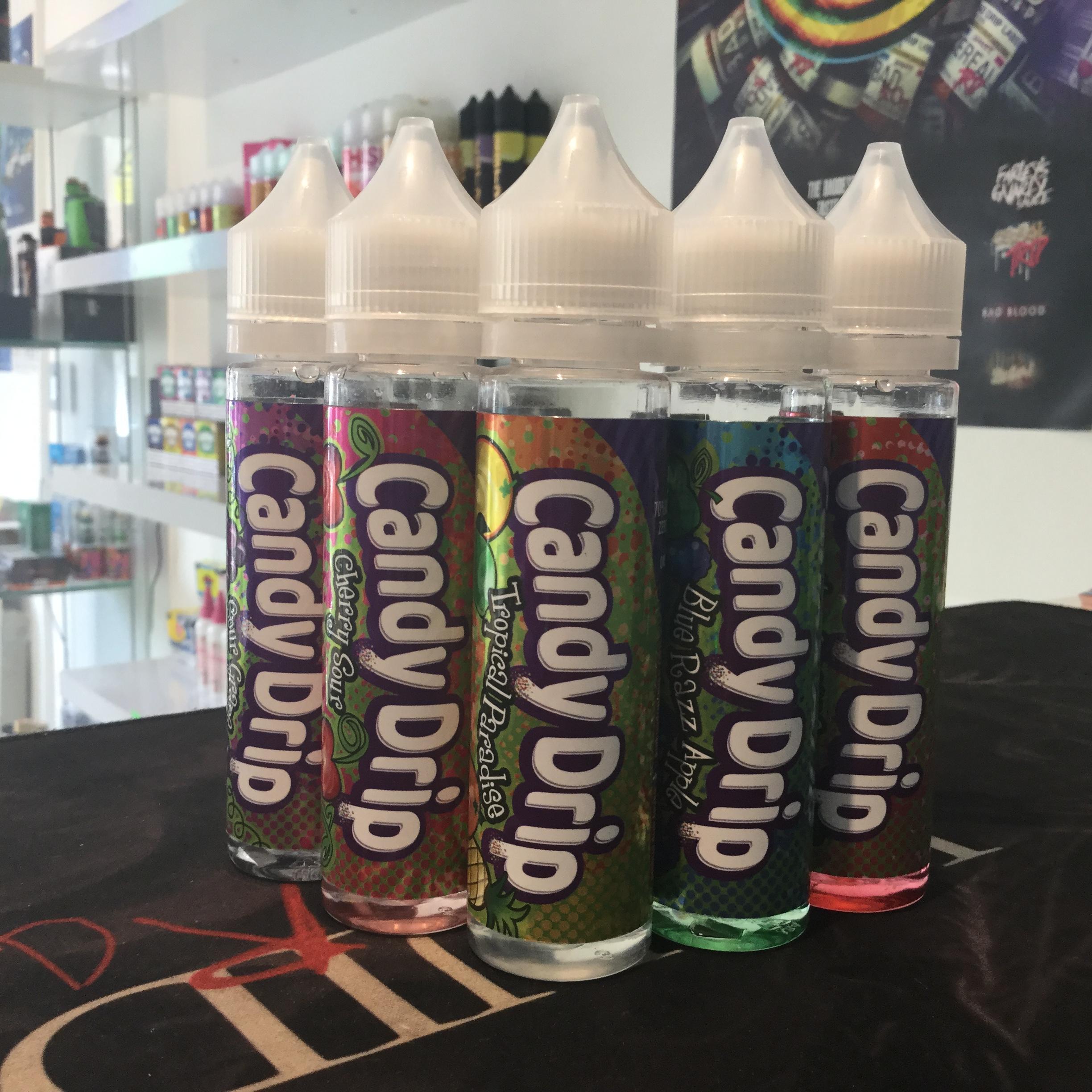 Sour Grape
Sour Grape is a tasty, mouth-watering treat! Juicy purple grapes blended with sour candy produces a flavour that lingers.
Tropical Paradise
Tropical Paradise is a deliciously sweet blend of all your favourite tropical and citrus fruits.
Strawberry Sour
Strawberry Sour bursts onto your taste buds and leaves you with a lasting impression on the top of your tongue.
Blue Razz Apple
Blue Razz Apple packs a powerful punch of sour sweetness and crisp apple all in the same ejuice.
Cherry Sour
Cherry Sour delivers delicious cherry notes with a fizzy blast of sherbet. Succulent and not too sweet - this juice is both fruity and fabulous.
PG/VG Ratio
30PG/70VG
Please Note: This e-liquid will come with nicotine shot(s) which need to be mixed with the e-liquid to achieve the desired nicotine strength, remember to shake the e-liquid thoroughly once mixed.