Candy King (120ml)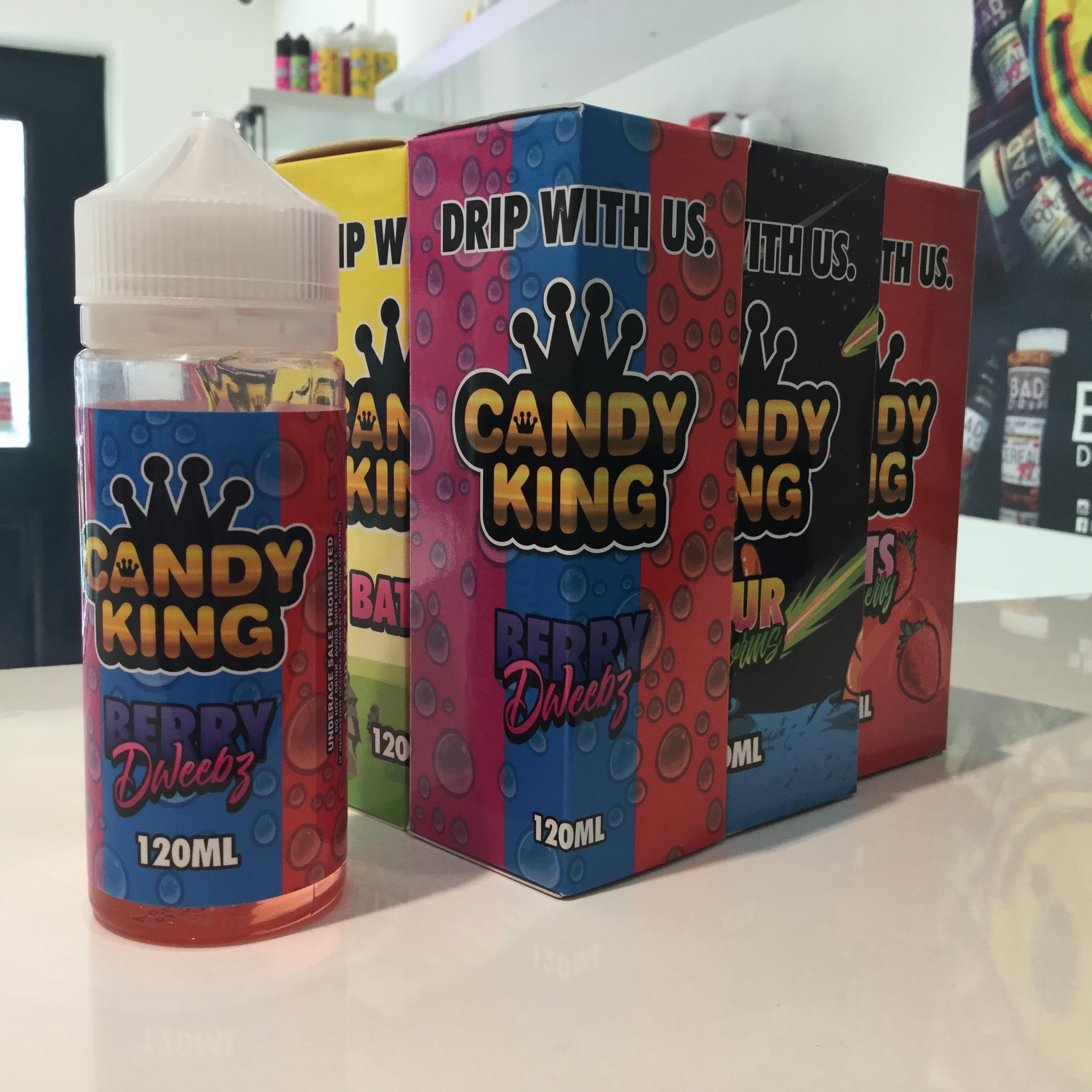 Berry Dweebs
Sweet and tangy berry candy with an added citrus blast of mouth watering tartness.
Strawberry Watermelon Bubblegum
A perfect blend of strawberry and watermelon bubblegum to take you back to your childhood.
Batch
Sweet orange, cherry, lemon and lime gummies doused in sweet and tart crystals.
Sour Worms
Sweet and sour gummy flavours of orange, lime, lemon, strawberry, cherry and raspberry finished off with a dose of granulated sugar to make the tastebuds go crazy,
Belts Strawberry
Delicious strawberry liquorice sprinkled with sweet sugar crystals.
Swedish
A perfect rendition of the age old favourite red fish candy, this one is definitely Swedish chef approved.
Strawberry Rolls
A perfect rolled up strawberry chew now as a vape juice.
Hard Apple
Granny Smith apples infused with a sour flavour.
PG/VG Ratio
30PG/70VG
Please Note: This e-liquid will come with nicotine shot(s) which need to be mixed with the e-liquid to achieve the desired nicotine strength, remember to shake the e-liquid thoroughly once mixed.