Double Drip (10ml) 3 for £10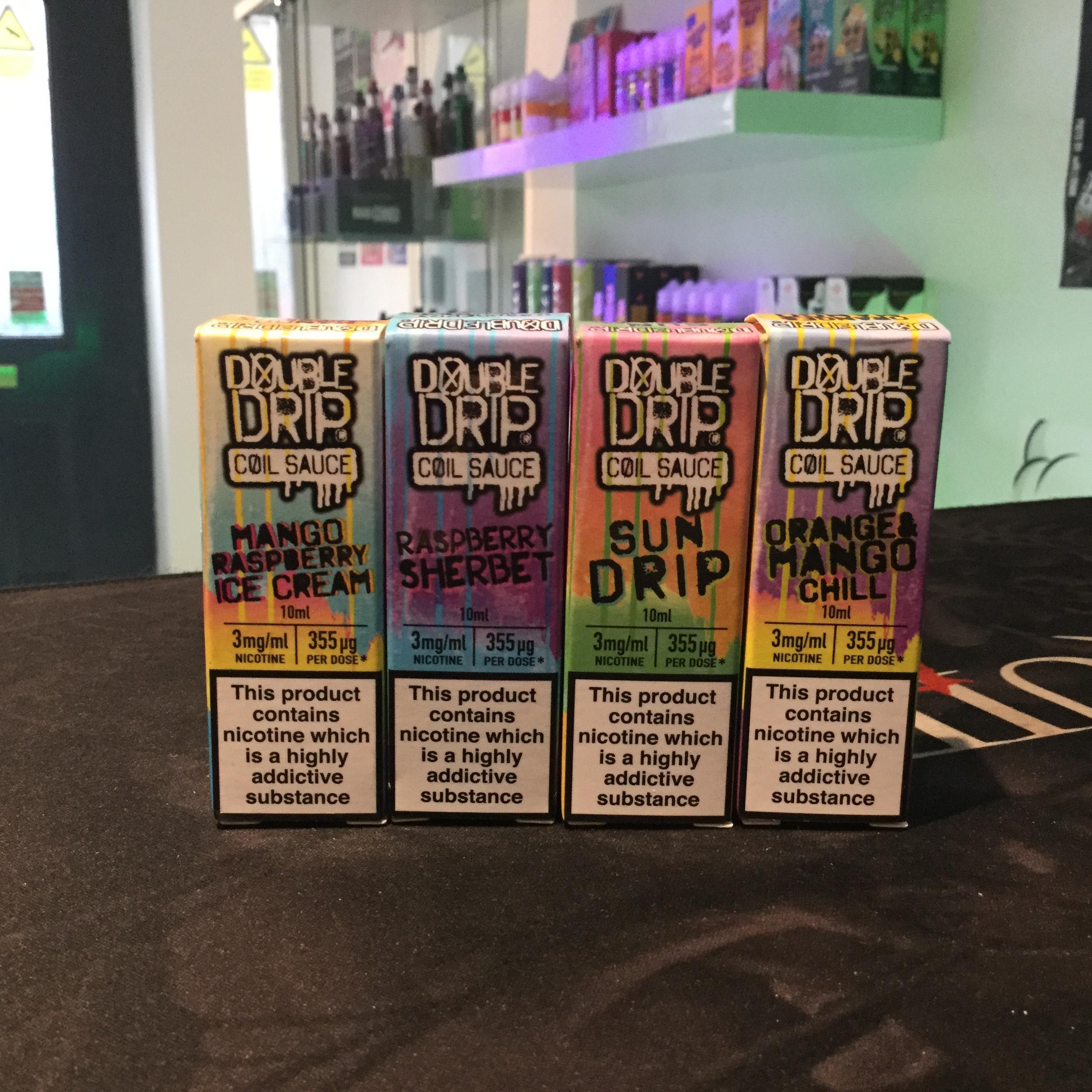 Crystal Mist
Blue raspberry mixed with black cherries, and a dash of menthol.
Lemon Sherbet
A masterful blend of fizzy sherbet and sweet lemon!
Mango Raspberry Ice Cream
The superb taste of fresh mango with a tangy raspberry swirl and vanilla.
Raspberry Sherbet
Get on the raz with this tongue popping juicy fizz!
Strawberry Banana Waffle
Soft and fruity ripe waffley mash up!
Twisted Ice Cream
Twist your lips around this juicy ice-cream!
Sherbet Rainbow
A multi-flavoured, Fizzy Rainbow Sherbet Candy taste.
Strawberry Laces & Sherbet
A Strawberry Laces and Sherbet Flavour.
Fizzy Cherry Cola Bottles
A favourite childhood sweet, now in a vape.
Super Berry Sherbet
A more intense raspberry sherbet full of flavour.
PG/VG Ratio
20PG/80VG
If you would like various flavours and nicotine strengths please email chameleonvapes42@outlook.com with your requirements.