Double Drip Nic Salt (10ml)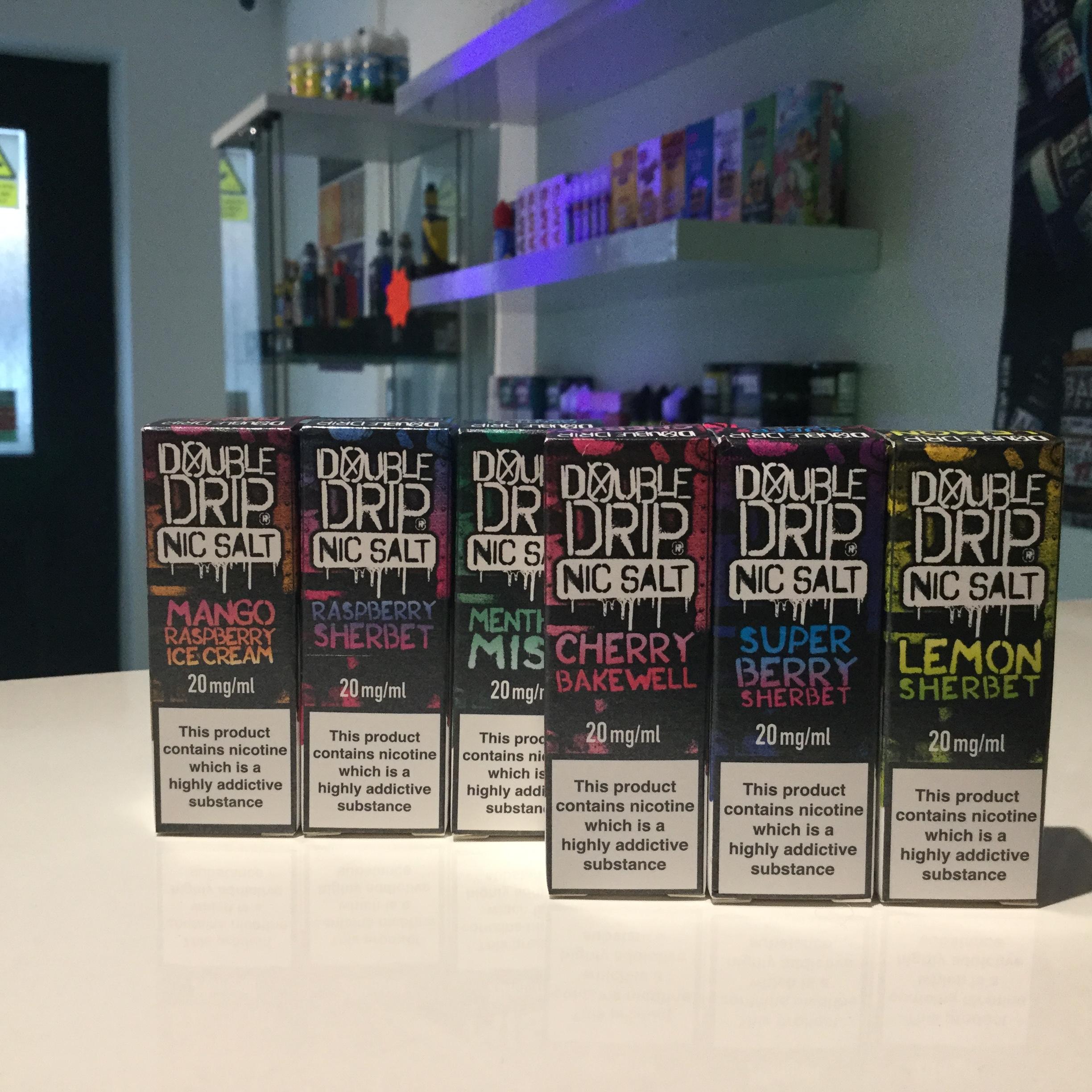 Mango Raspberry Ice Cream
A superb taste of fresh mango with a tangy raspberry swirl and vanilla.
Raspberry Sherbet
Get on the raz with this tongue popping juicy fizz.
Menthol Mist
Peppermint infused with a crisp and cooling menthol hit.
Cherry Bakewell
A perfect cherry Bakewell tart making you want to come back for more.
Super Berry Sherbet
Get on the super raz with this extra tongue popping juicy fizz.
Lemon Sherbet
A masterful blend of fizzy sherbet and sweet lemon.
PG/VG Ratio
50PG/50VG
Please Note: This eliquid is made using nicotine salts which provide a smoother vape at higher nicotine strength which may give a 'nicotine rush' which closely resembles smoking a cigarette, it is recommended that this eliquid is used in mouth to lung kits with a coil rated above 1.0 ohm.