Drippin' Donuts (50ml)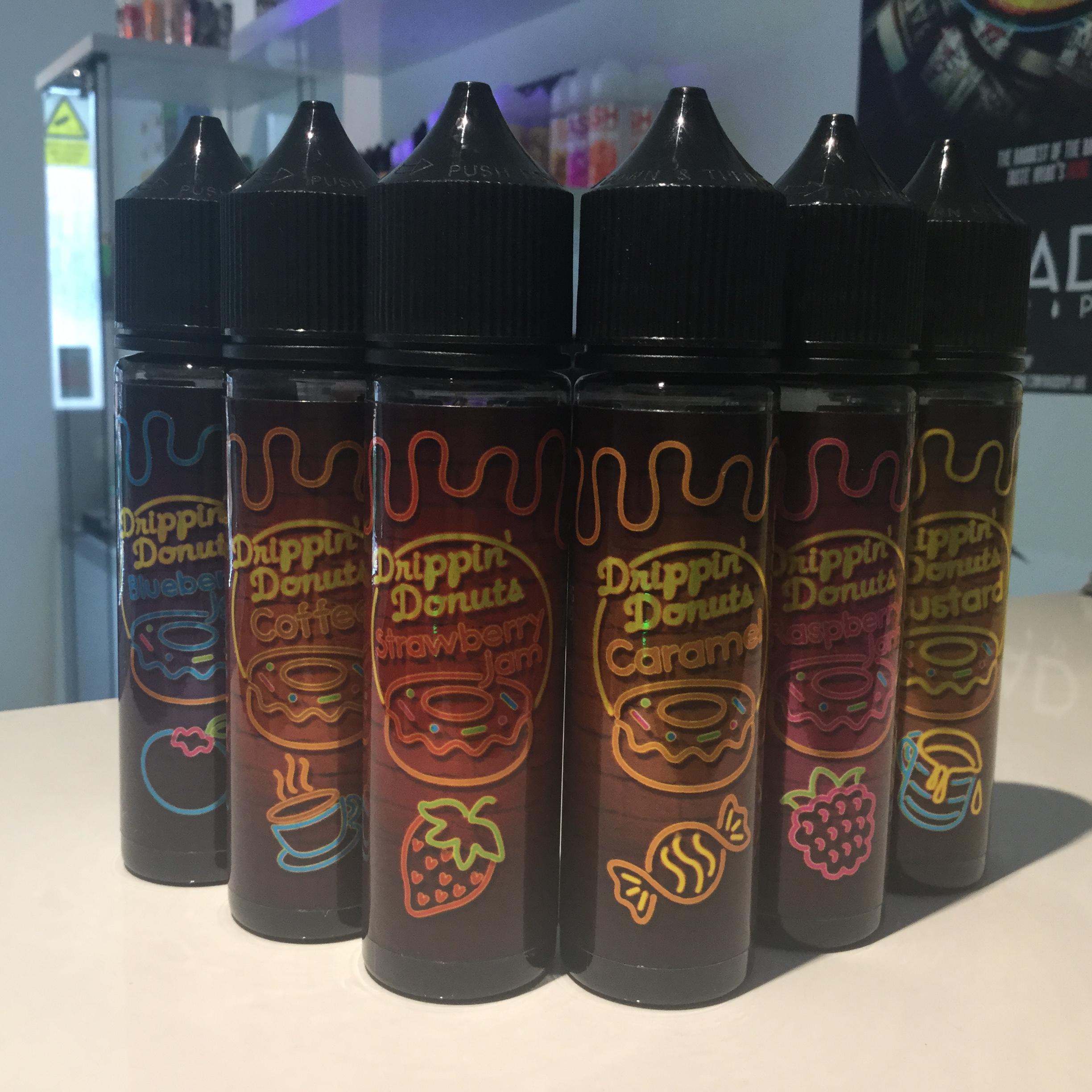 Caramel
A lip-licking combination of smooth, sweet caramel and freshly bakes glazed donut.
Raspberry Jam
A freshly baked donut with lashings of raspberry jam that ripple through the donut.
Coffee
A glazed donut shell, filled with coffee buttercream and topped with a drizzle of icing.
Strawberry Jam
A light and fluffy donut bursting with strawberry jam flavour, coated in sweet powered sugar.
Blueberry Jam
A delicious donut, jam-packed with blueberry jam filling and coated with a light dusting of sugar.
Custard
Soft, light donuts filled with a thick vanilla custard, topped with sweet sugar icing.
PG/VG Ratio
30PG/70VG
Please Note: This e-liquid will come with nicotine shot(s) which need to be mixed with the e-liquid to achieve the desired nicotine strength, remember to shake the e-liquid thoroughly once mixed.