ELFLIQ Nic Salt (10ml)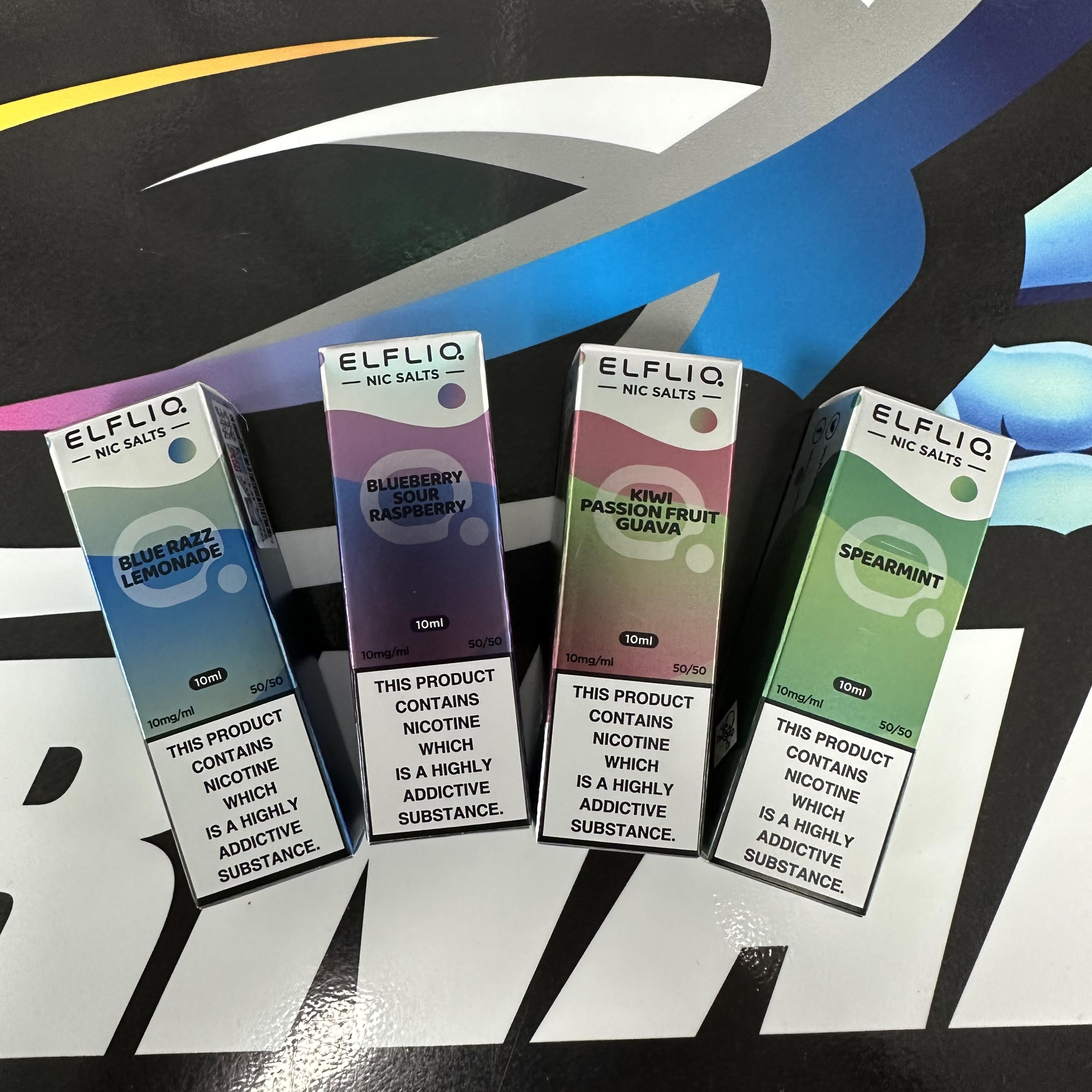 Spearmint
A refreshing spearmint flavour.
Kiwi Passionfruit Guava
Ripe kiwi combined with Passionfruit and guava.
Blueberry Sour Raspberry
Blueberries with sour raspberry.
Blue Razz Lemonade
Blueberry raspberry lemonade.
Apple Peach
Freshly picked apples with juicy peach.
Watermelon
Refreshing watermelon.
Elfbull Ice
Redbull with a cool hit.  
Blueberry
Fresh blueberries.
Pink Grapefruit
A succulent pink grapefruit flavour.
Cream Tobacco
A classic cream tobacco. 
Cotton Candy Ice
Fresh from the funfair with a cool hit.
Pink Lemonade
Refreshing pink lemonade flavour.
PG/VG Ratio
50PG/50VG
Please Note: This eliquid is made using nicotine salts which provide a smoother vape at higher nicotine strength which may give a 'nicotine rush' which closely resembles smoking a cigarette, it is recommended that this eliquid is used in mouth to lung kits with a coil rated above 1.0 ohm.