Fizzy (120ml)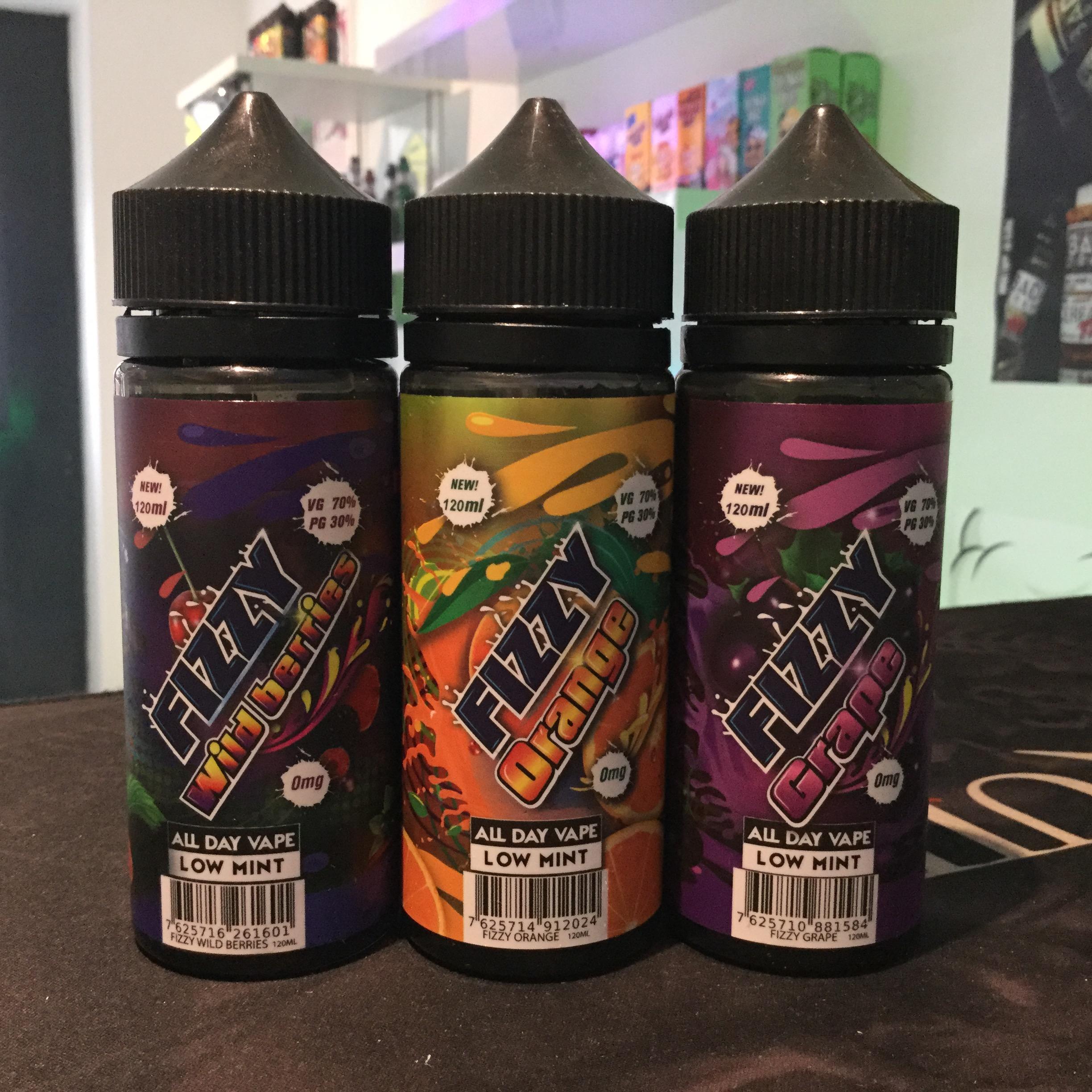 Fizzy Bull
Taking inspiration from energy drinks, this e-liquid is perfect for people who love energy drinks. Try Fizzy Bull today for an energizing Fizzy experience!
Fizzy Strawberry
A blend of fresh and ripe strawberries - heavenly when paired with it's signature fizzy feeling it brings . If you're a strawberry or soda e-juice lover, this is for you!
Fizzy Mango
A refreshing yet perfectly ripened Philippines mango blend of e-liquid. All in all, Fizzy Juice's Fizzy Mango is a rich mango e-juice.
Strawberry Custard
A blend of ripe wild strawberries paired with vanilla custard. If you're a creamy & strawberry e-juice lover, you have to try this!
Fizzy Wild Berries
A fantastic wild berries Malaysian e-juice, paired with Fizzy Juice's signature fizzy sensation it brings - only one word can describe it, heavenly. If you're a berry lover, this e-liquid is for you!
Fizzy Grape
A refreshing blend of red globe grapes. This e-juice is a soda blend emulating the popular Fanta Grape soda.
Fizzy Kola
A straight up Coke flavor emulating Coca Cola.. This vape juice is perfect for people who love sodas or coke.
Fizzy Rainbow
A fizzy rainbow sherbet juice sure to please.
Fizzy Cocktail
A stunning fresh fruit cocktail which you won't be able to put down.
Fizzy Punch
A smooth and sweet fruit punch eliquid, you will enjoy this from start to finish.
Hawaiian Delight
A tropical delight full of flavour, a vape that will pack a punch.
Grapple Blast
Grapes and apples combine for a tongue blasting vape.
Mango Blackcurrant
Juicy mangos and ripe Blackcurrant put together a smooth and satisfying vape.
Apple Cocktail
A perfect apple cocktail with a hint of mango.
Yellow Pear
A ripened yellow pear eliquid, a smooth but satisfying juice.
Pineapple Bubblegum
A juicy pineapple bubblegum flavoured eliquid, a perfect all day vape.
Wicked Mango
Juicy mango with an added zip to keep you coming back for more.
Sour Candy
A juicy and tangy sour candy, one to test your taste buds.
PG/VG Ratio
30PG/70VG
Please Note: This e-liquid will come with nicotine shot(s) which need to be mixed with the e-liquid to achieve the desired nicotine strength, remember to shake the e-liquid thoroughly once mixed.