Game Of Vapes (100ml)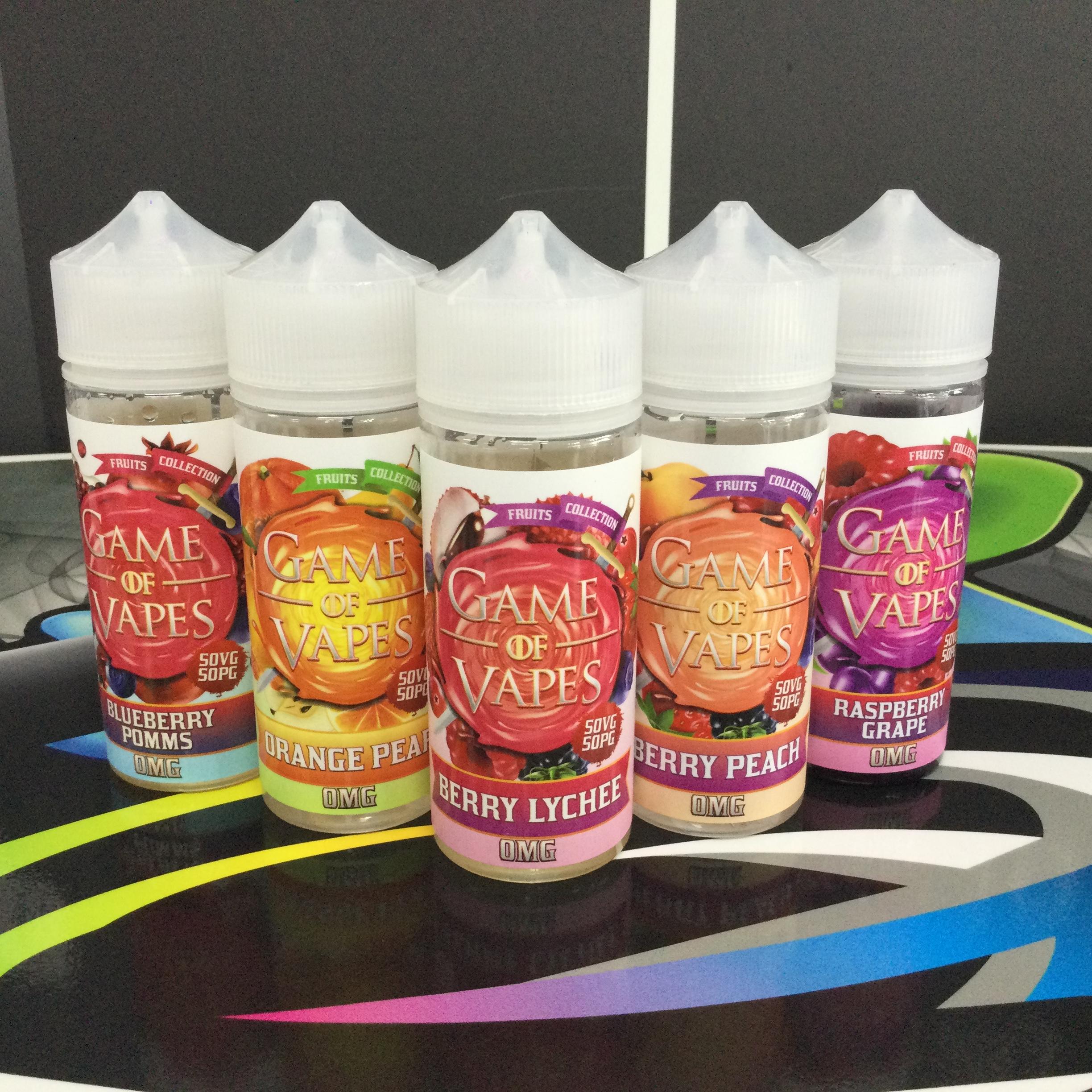 Blueberry Pomms
A perfect blueberry liquid sure to satisfy.
Orange Pear
Fresh oranges mixed with ripe pears.
Berry Lychee
Mixed berries and lychee flavour.
Berry Peach
Mixed berries and juicy peach.
Raspberry Grape
Ripe raspberries and succulent grape.
Mango Berries
Juicy mango and mixed berries.
Red Berries
A perfect red berry mix.
Blueberry Mango
A combination of blueberries and ripe mango.
Berry Blackcurrant
Mixed berries and Blackcurrant.
Berry Melon
Mixed berries and melon.
Pineapple Mango
Juicy pineapple and mango.
Mixed Berries
A well balanced mixed berries.
Blue Razz
Blue raspberry flavoured eliquid.
Strawberry Lime Pear
Strawberries mixed with the zest of lime and juicy pear.
PG/VG Ratio
50PG/50VG
Please Note: This e-liquid will come with nicotine shot(s) which need to be mixed with the e-liquid to achieve the desired nicotine strength, remember to shake the e-liquid thoroughly once mixed.