HorizonTech Falcon Tank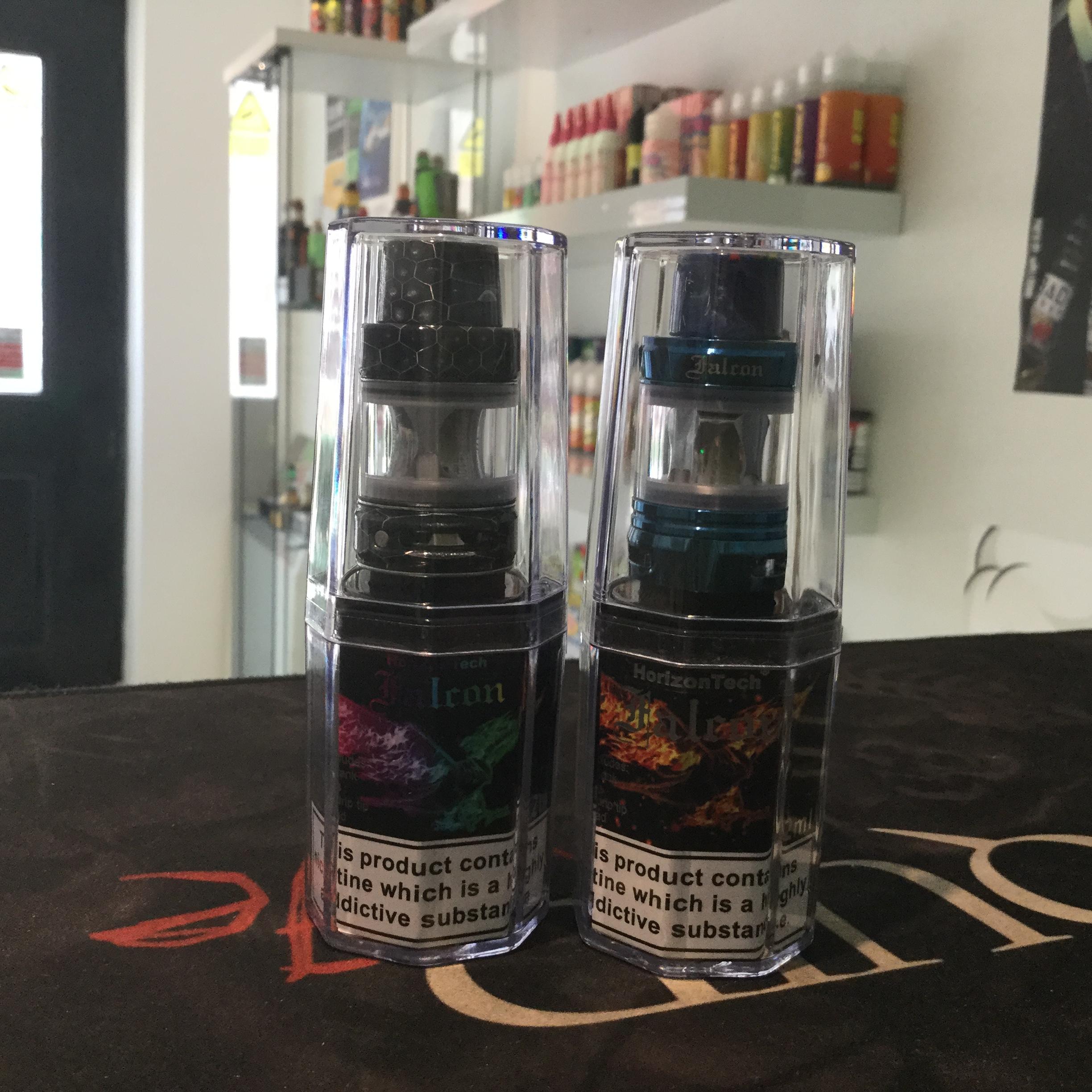 The HorizonTech Falcon Tank, is a 25mm sub ohm vape tank that's been designed for increased flavour and clouds. With an innovative coil design and triple airflow, the falcon features a 2ml fill capacity and is intended for advanced users. 
The Falcon sub ohm tank has a striking appearance, thanks to the colour matching on the o-rings and heat resistant Delrin drip tip. Stainless Steel construction means that this is a sturdy and hard wearing tank. 
A threaded top fill mechanism reveals two large juice ports, making refilling quick and greatly reduces leaking. A fully adjustable triple bottom airflow creates a greater intake of air when vaped, for a flavourful vape.
What sets the falcon apart from competitors is the unique coil construction, the Falcon Coils use unique wicking materials including wood pulp and flax paper. All sub ohm coils, they feature 0.2 Ohm, 0.4 Ohm and 0.16 Ohm resistances. 
The pulp and paper wicks intensify flavour and offer an increased lifespan compared to other wicking materials. Mesh vape wire also features in the Falcon coil construction, which increases surface area and allows for faster heating.