Ice Blast Nic Salts (10ml)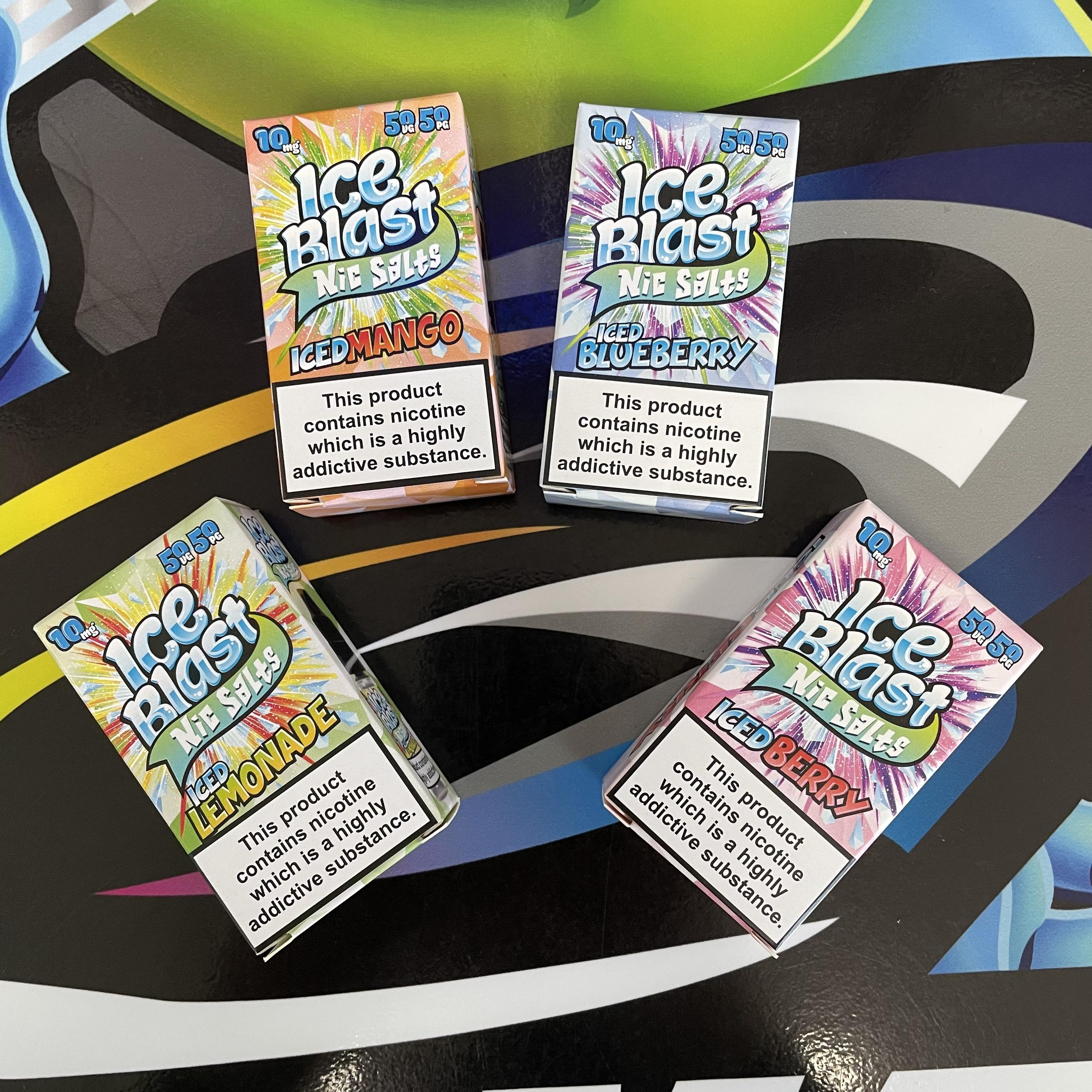 Iced Blueberry
Ripe blueberries with an iced blast.
Iced Mango
Juicy mango with an icey hit.
Iced Berry
Mixed berries with a cool bite.
Iced Lemonade
Tangy lemonade on ice.
PG/VG Ratio
50PG/50VG
Please Note: This eliquid is made using nicotine salts which provide a smoother vape at higher nicotine strength which may give a 'nicotine rush' which closely resembles smoking a cigarette, it is recommended that this eliquid is used in mouth to lung kits with a coil rated above 1.0 ohm.