Juice Head (100ml)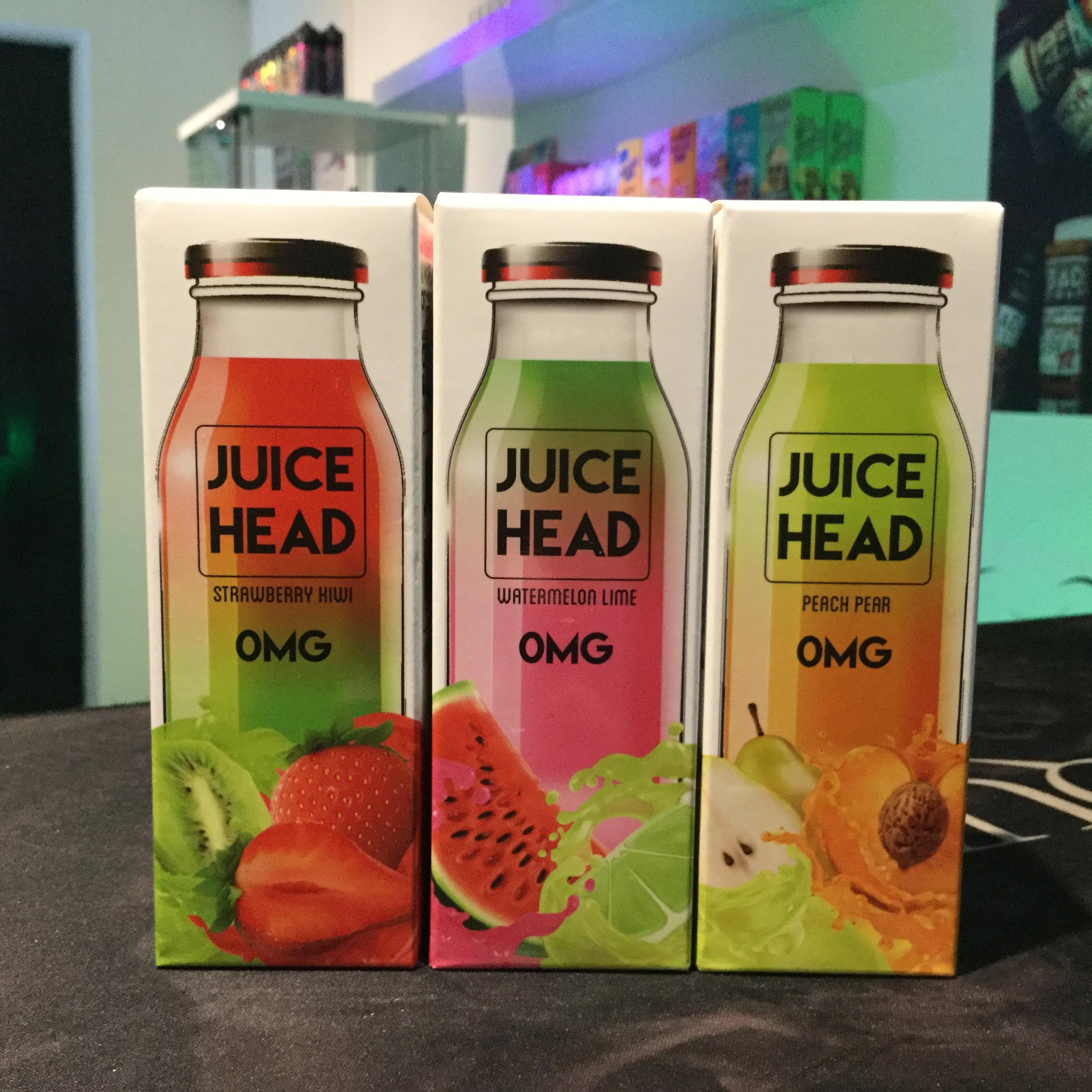 Strawberry Kiwi
Reminiscent of vine ripened strawberries accented with creamy tart and a taste of kiwi.
Watermelon Lime
A mouthful of crisp watermelon paired with an extra ripe sweet lime.
Peach Pear
Peach and crisp ripe pear makes this perfectly balanced ejuice extremely refreshing.
Pineapple Grapefuit
Juicy pineapple and succulent grapefruit mixed to perfection.
Blueberry Lemon
Mix it up with the blend of blueberries, with tart of lemon, a flavour sensation.
PG/VG Ratio
30PG/70VG
Please Note: This e-liquid will come with nicotine shot(s) which need to be mixed with the e-liquid to achieve the desired nicotine strength, remember to shake the e-liquid thoroughly once mixed.