Kangaroo Kustard (100ml)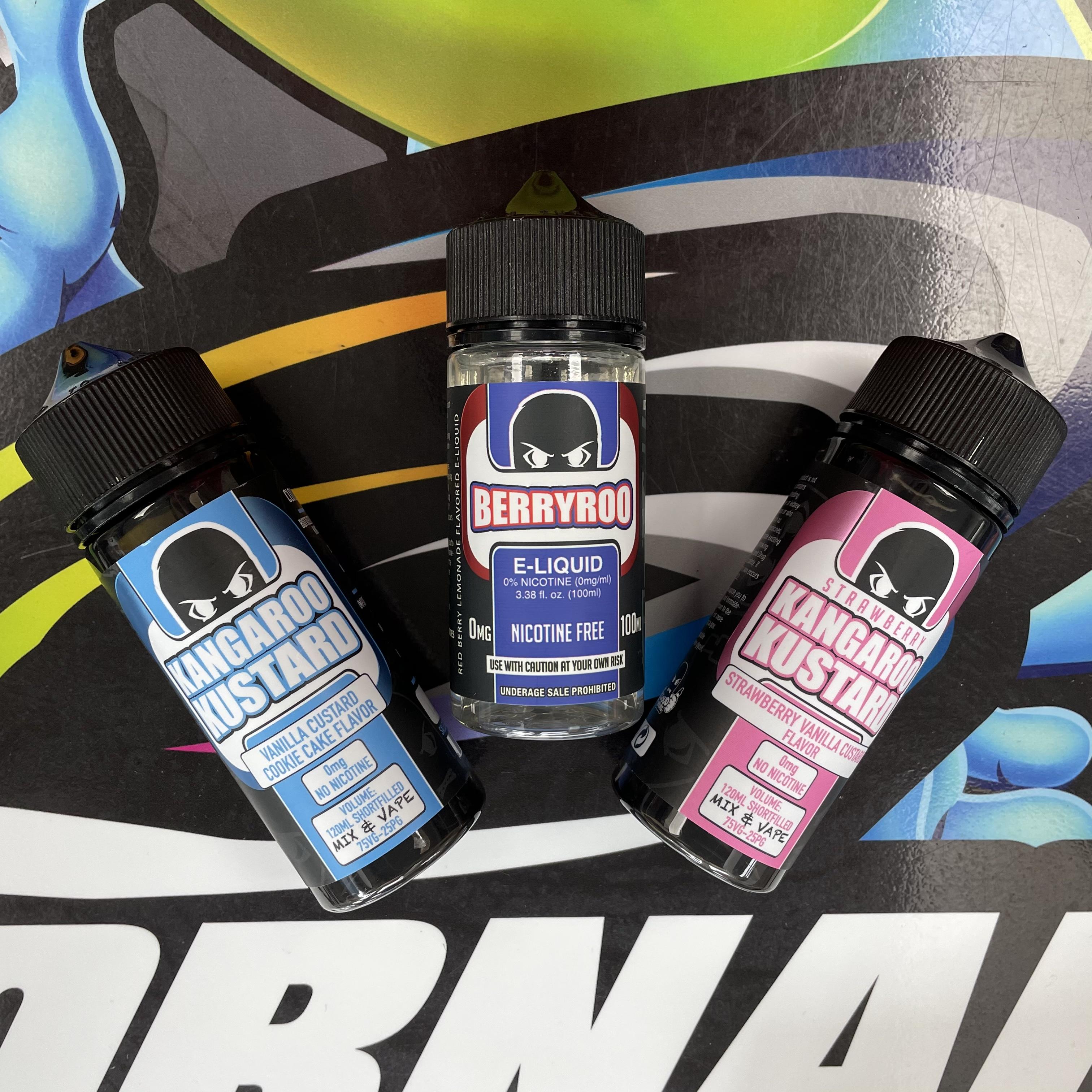 Original
A multi layered Vanilla Frosting Dip with Sprinkles. If your a Kustard lover...then well..you just found your new ADV! ENJOY.
Strawberry Roo
Imagine Kangaroo Kustard goodness, consisting of vanilla frosting with sprinkles, infused with sweet strawberry! Savory sweetness that will make you want to lick your lips after you vape.
Berry Roo
A perfect Kangaroo Kustard eliquid, now in a red berry lemonade flavour! Tickle your taste buds with this new flavour from the ever so popular Kangaroo Kustard range,
PG/VG Ratio
20PG/80VG
Please Note: This e-liquid will come with nicotine shot(s) which need to be mixed with the e-liquid to achieve the desired nicotine strength, remember to shake the e-liquid thoroughly once mixed.