Ken & Kerry's Custard (120ml)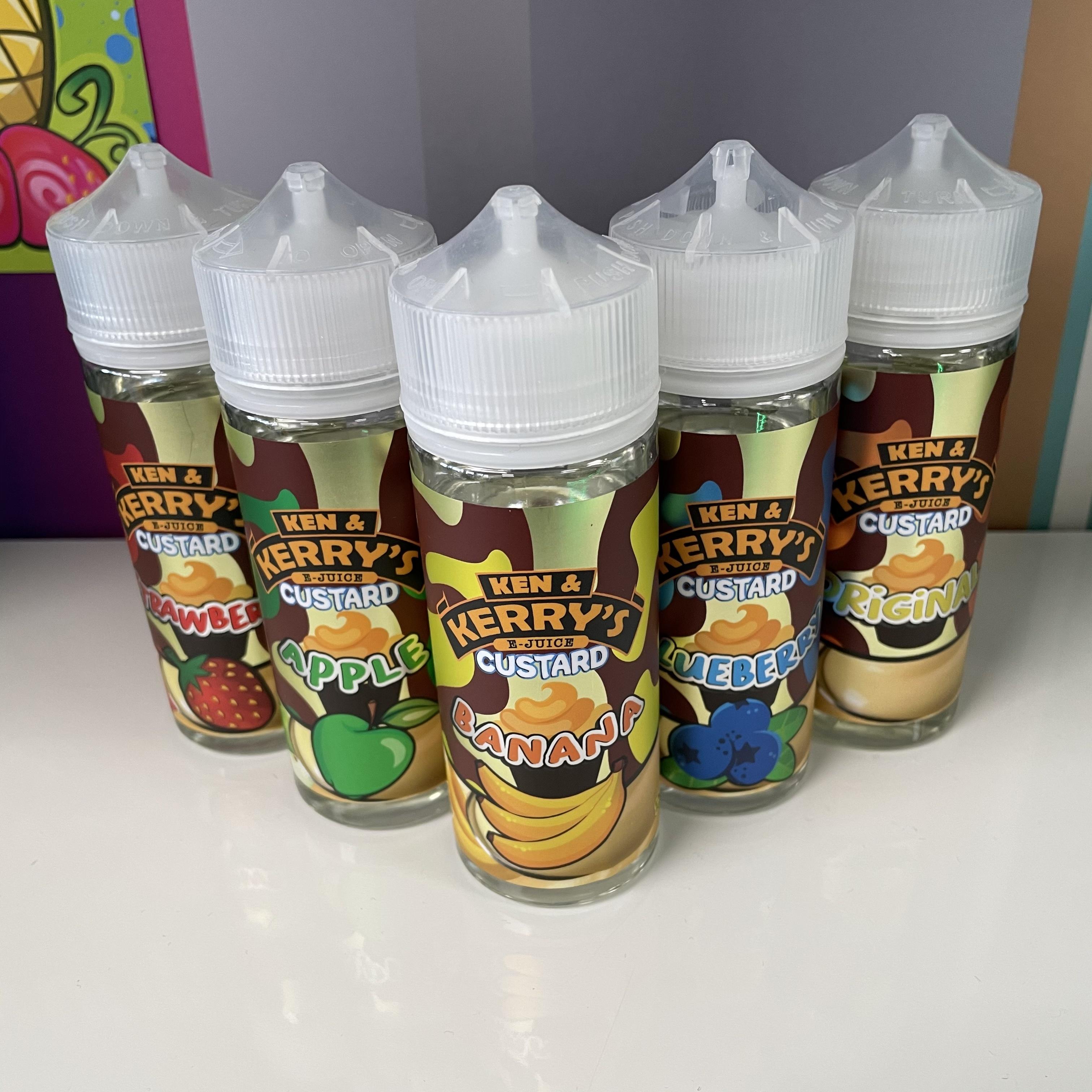 Strawberry
A well balanced strawberry custard.
Apple
Ripe apples blended perfectly with custard.
Banana
A childhood favourite banana custard.
Original
The favourite and original vanilla custard.
Blueberry
Fresh Blueberries and custard.
PG/VG Ratio
30PG/70VG
Please Note: This e-liquid will come with nicotine shot(s) which need to be mixed with the e-liquid to achieve the desired nicotine strength, remember to shake the e-liquid thoroughly once mixed.