Loaded (100ml)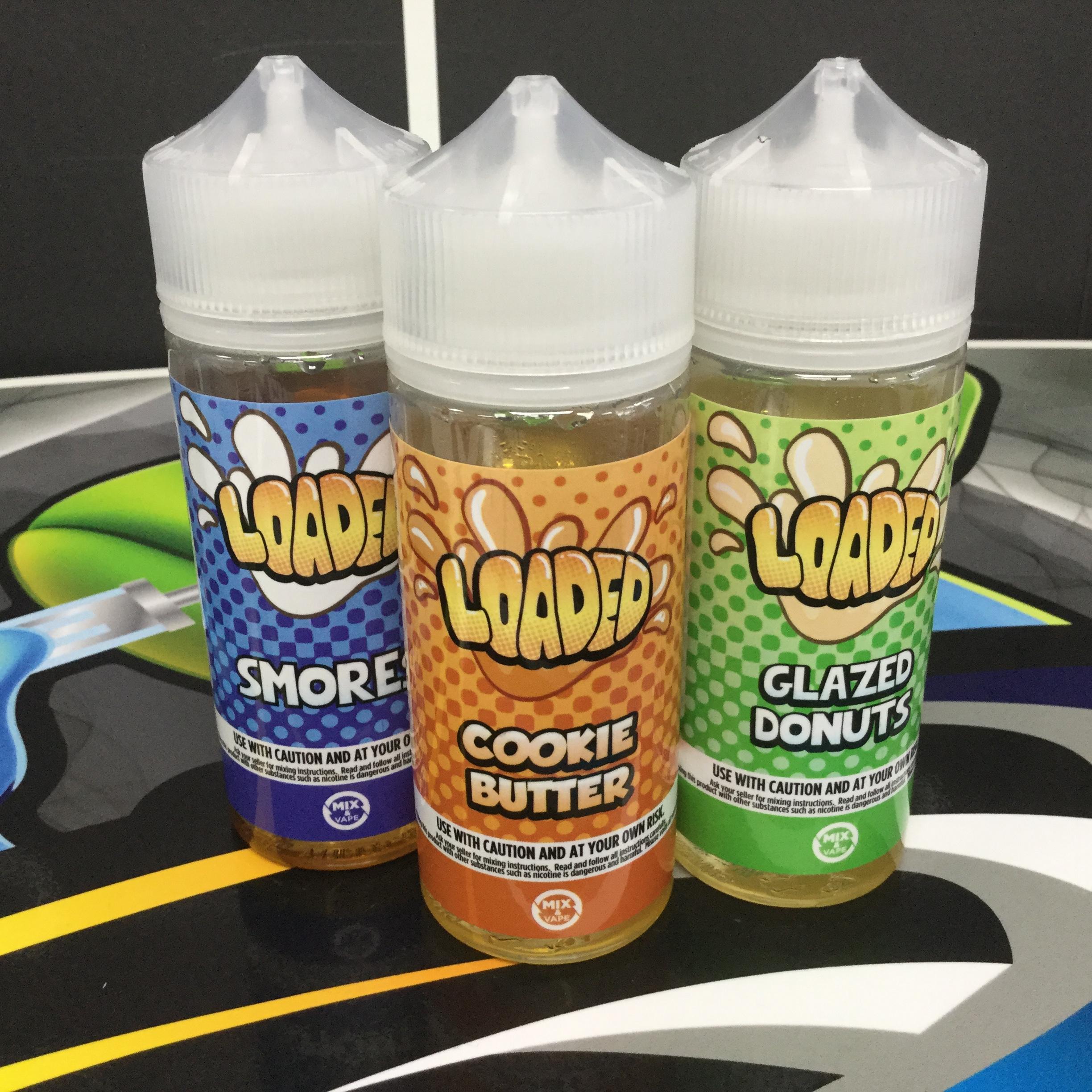 Cookie Butter
Delicious crispy Belgian cookies, blended into a creamy spread! This vape is for all the cookie e-juice fanatics out there.
Smores
A rich graham cracker topped with cinnamon sugar filled with gooey marshmallow and smooth creamy milk chocolate. Enjoy the taste of your favorite campfire treat with Smores.
Strawberry Jelly Donut
Ever bite into a sugary puffy donut stuffed with gooey strawberry filling? We are pleased to announce that you can endlessly relive your very own doughnut fantasy with this e-liquid.
Raspberry Eclair
Raspberry Eclair is perfectly balanced with the right amount of sweet raspberry filled into a scrumptious pastry!
Cotton Candy Pink
Something to remind you of the fair when you were a kid, this cotton candy flavour will surely bring back memories.
PG/VG Ratio
30PG/70VG
Please Note: This e-liquid will come with nicotine shot(s) which need to be mixed with the e-liquid to achieve the desired nicotine strength, remember to shake the e-liquid thoroughly once mixed.