Major Flavor (100ml)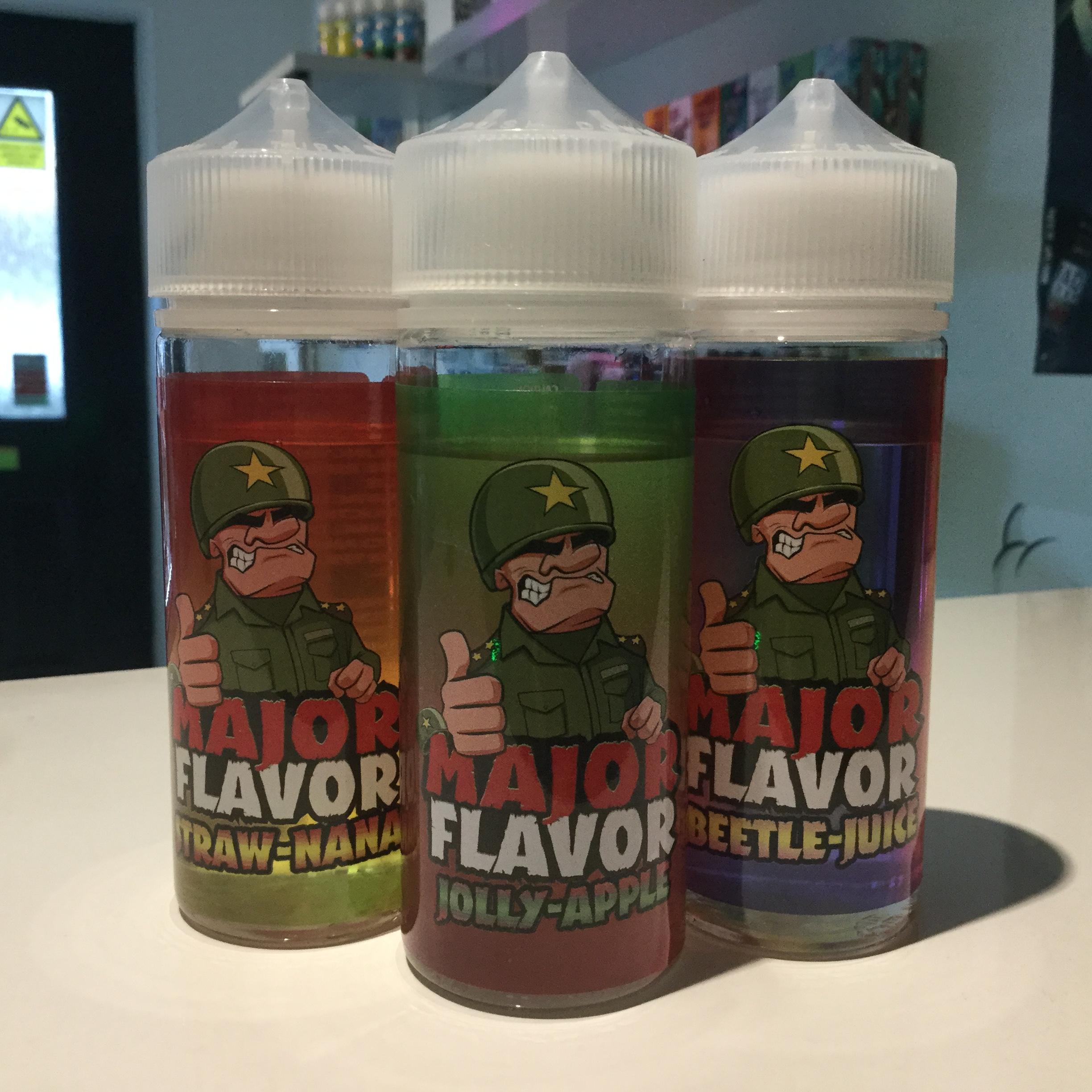 Beetle-Juice
This beetle juice eliquid is fully loaded with flavour! An army of fruit salad sweets crammed into 100ml short fill bottle.
Jolly-Apple
Our jolly apple eliquid is an explosion of flavour. This legendary hard candy is bursting with sweet and sour apple on every inhale.
Straw-Nana
Combat your cravings with our straw nana eliquid! Brutally blended strawberries and banana to give you the best tasting smoothie with the biggest burst of flavour.
PG/VG Ratio
30PG/70VG
Please Note: This e-liquid will come with nicotine shot(s) which need to be mixed with the e-liquid to achieve the desired nicotine strength, remember to shake the e-liquid thoroughly once mixed.