Mr. Café (100ml)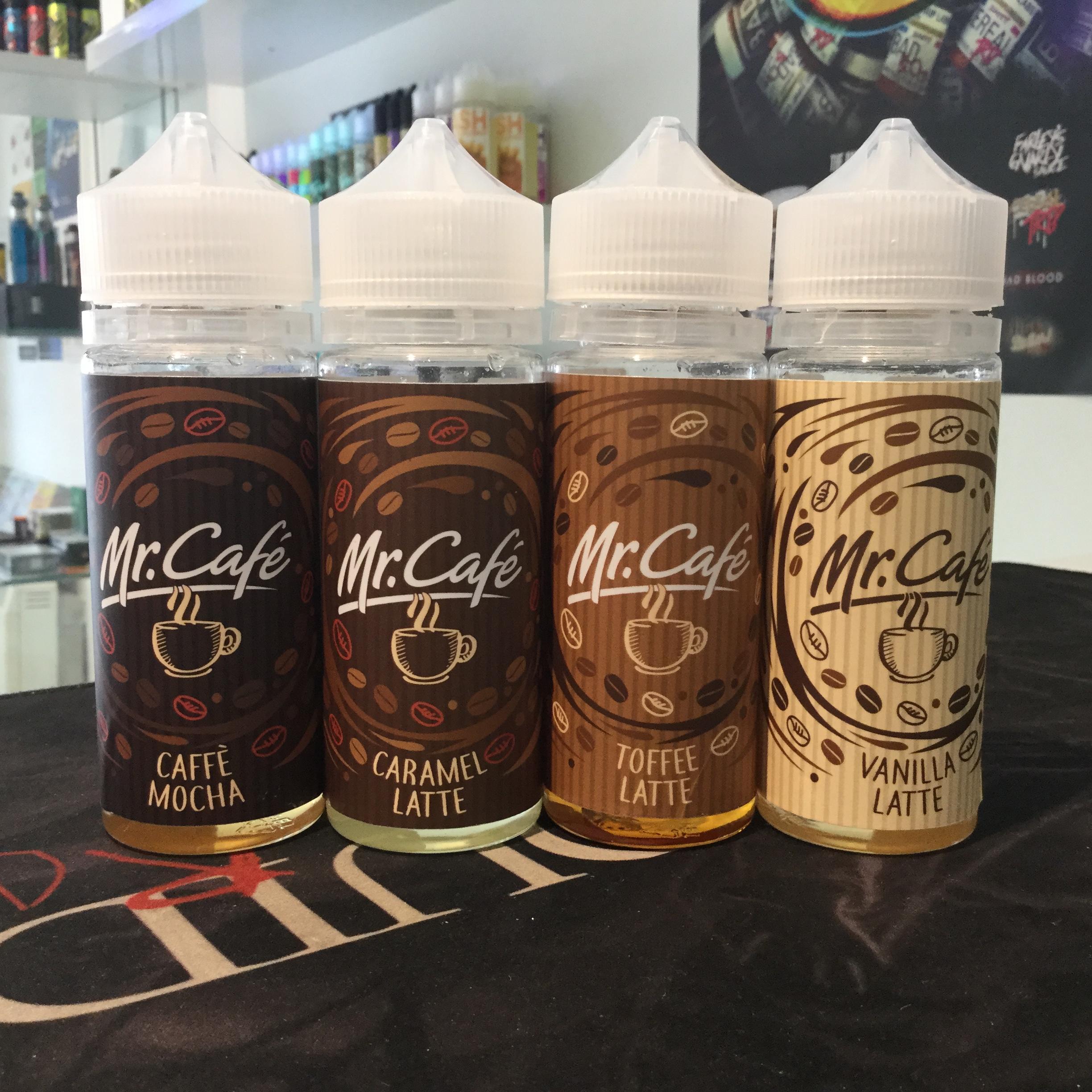 Caffè Mocha
A combination of rich, full bodied espresso coffee combined with steamed milk and chocolaty mocha sauce, with a sweet whipped cream finish.
Caramel Latte
Rich roast espresso, steamed milk, topped with whipped cream and caramel sauce. Guaranteed to satisfy your sweet tooth.
Toffee Latte
A shot of dark espresso blended with creamy, steamed milk and toffee syrup, finished with a swirl of cream.
Vanilla Latte
Full-bodied espresso, steamed milk and Madagascan vanilla syrup, topped off with sweetened whipped cream.
PG/VG Ratio
30PG/70VG
Please Note: This e-liquid will come with nicotine shot(s) which need to be mixed with the e-liquid to achieve the desired nicotine strength, remember to shake the e-liquid thoroughly once mixed.