Nic Salt 3 for £10 (Mix & Match)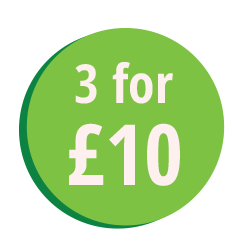 Just simply drop us an email at chameleonvapes42@outlook.com with which 3 bottles of nic salt you would like.
This price is for 3 x 10ml bottles of any of our nicotine salt (10ml) ranges.
Don't forget to include the range name, flavour and nicotine strength.