Nurdz (50ml)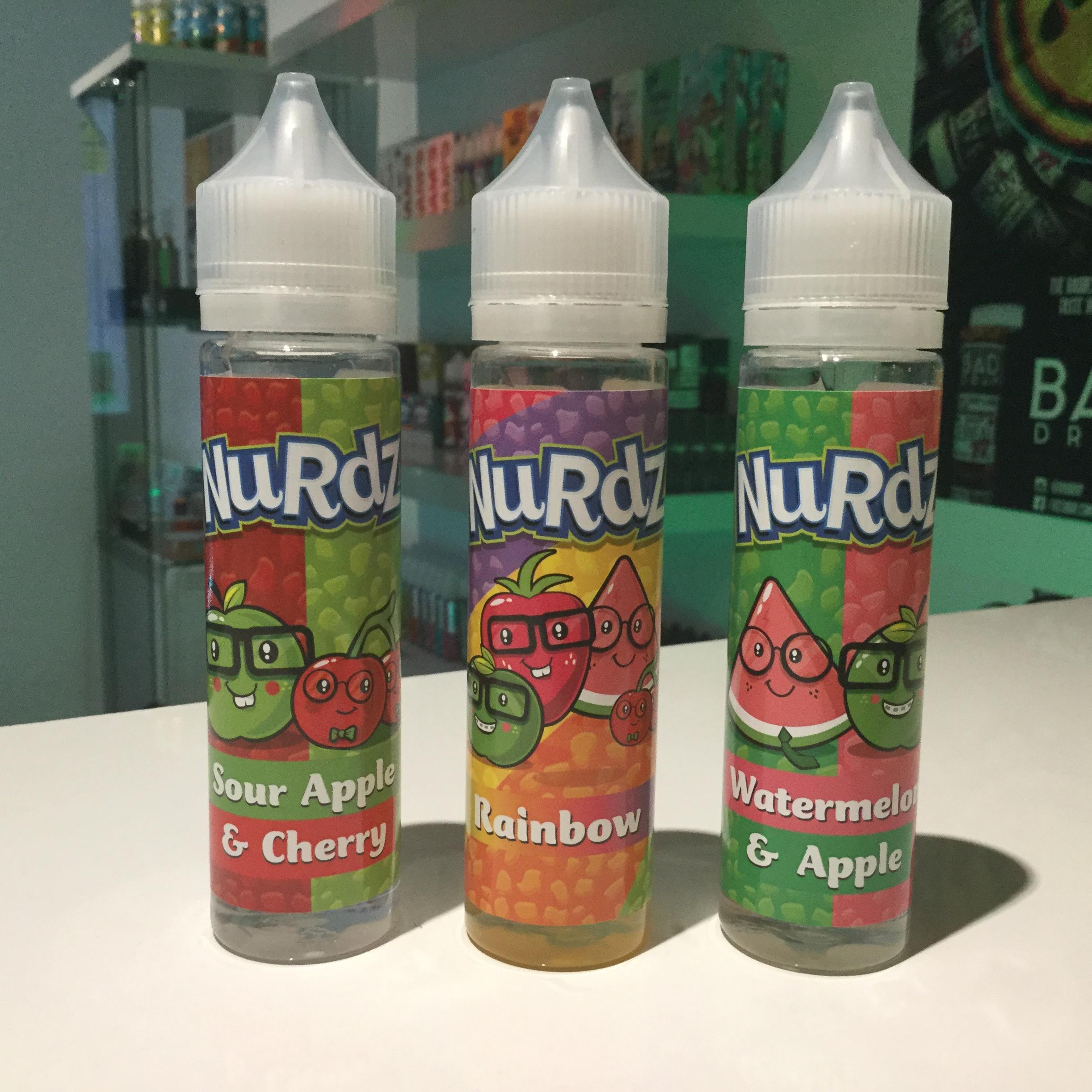 Watermelon & Apple
Watermelon and apple flavoured candy treat.
Rainbow
Taste the rainbow with this mixed fruit flavoured candy vape.
Sour Apple & Cherry
Sour apples mixed with ripened cherries with candy tones.
PG/VG Ratio
30PG/70VG
Please Note: This e-liquid will come with nicotine shot(s) which need to be mixed with the e-liquid to achieve the desired nicotine strength, remember to shake the e-liquid thoroughly once mixed.