Pod Salt (10ml)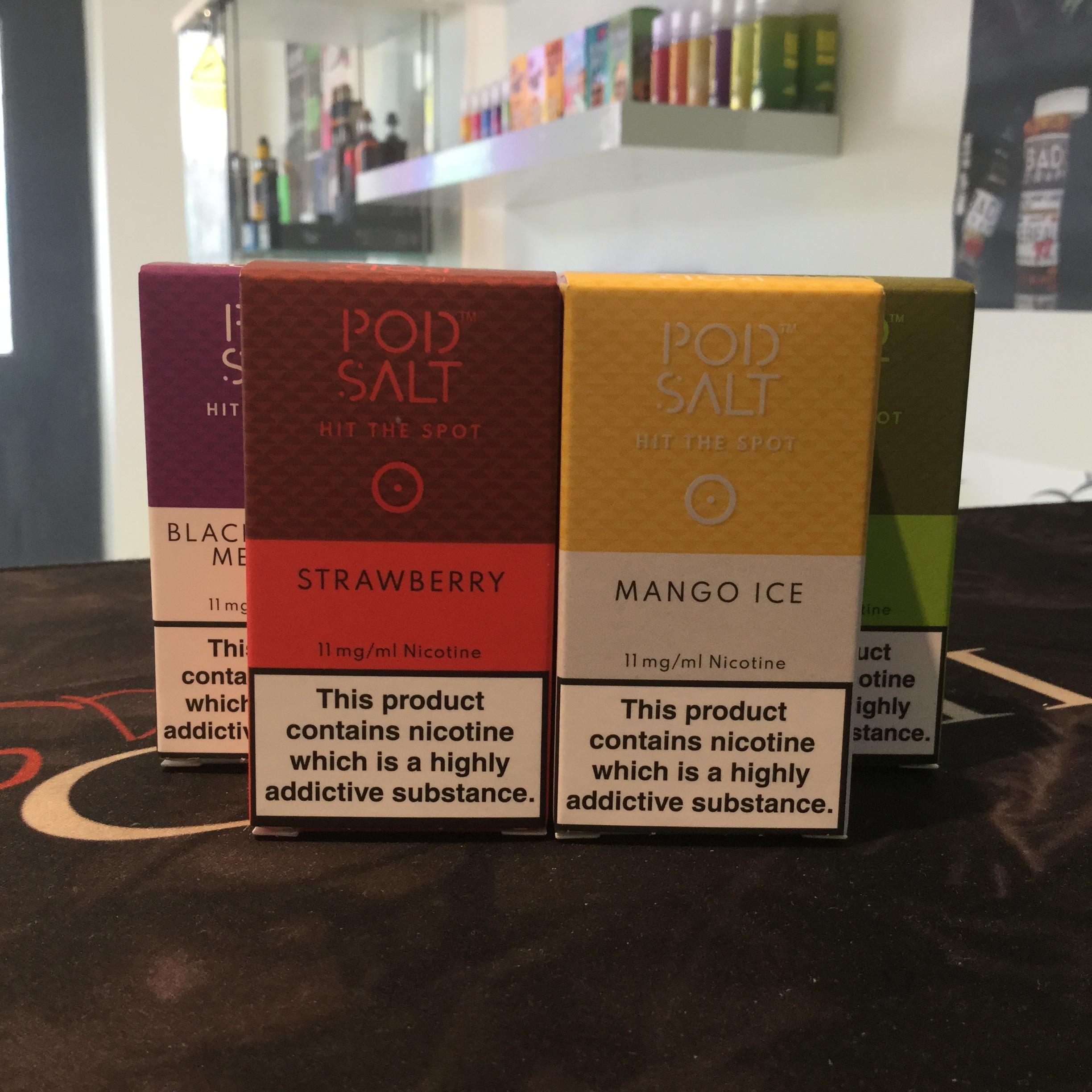 Blackcurrant Menthol
A refreshing Blackcurrant vape with a cooling menthol exhale.
Mango Ice
A juicy mango combined with an icy cool blast.
Strawberry
A ripe strawberry flavoured vape.
Havana Gold
A great flavour for all you tobacco lovers out there.
Blackcurrant
Freshly picked Blackcurrants make this fantastic ADV.
Apple
Sweet and ripe apple flavour eliquid.
Ice Menthol
A favourite for many, a cool ice Menthol flavour.
Mixed Berries
A fantastic blend of berries mixed to perfection.
Cigarette
As the name suggests, this is a familiar cigarette flavour.
Blue Berg
Also known as Heisenberg, the all time favourite combining mixed berries, Menthol and aniseed.
Candy Rush Apple Taffy
This beautifully soft chewy candy is bursting with golden and green apple flavour, creating a sweet, well-rounded eliquid you could easily vape all day.
Candy Rush Bubble Blue
A perfectly balanced sweet blue bubblegum flavour.
The Big Tasty
A mix of cola and lime.
Cali Greens
A perfect mango flavour.
Jammin'
A sweet blueberry jam tart.
Vapers Oven Lemon Cake
A sweet and sticky fresh lemon cake sure to satisfy.
Watermelon Breeze
A refreshing juicy watermelon eliquid.
PG/VG Ratio
50PG/50VG
Please Note: This eliquid is made using nicotine salts which provide a smoother vape at higher nicotine strengths which may give a 'nicotine rush' which closely resembles smoking a cigarette, it is recommended that this eliquid is used in mouth to lungs kits with a coil rated above 1.0 ohm.