Pod Salt (10ml)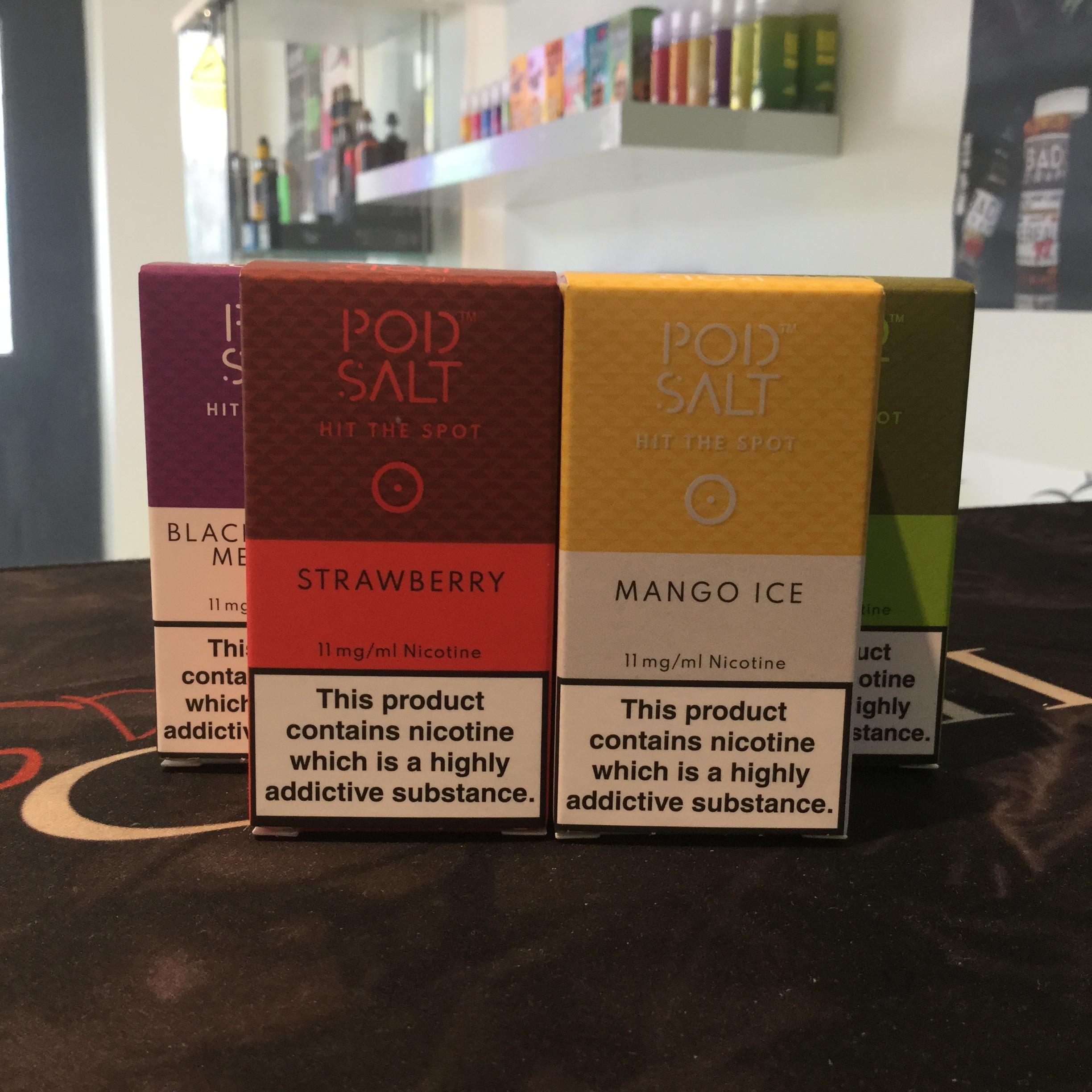 Blackcurrant Menthol
A refreshing Blackcurrant vape with a cooling menthol exhale.
Mango Ice
A juicy mango combined with an icy cool blast.
Strawberry
A ripe strawberry flavoured vape.
Havana Gold
A great flavour for all you tobacco lovers out there.
Blackcurrant
Freshly picked Blackcurrants make this fantastic ADV.
Apple
Sweet and ripe apple flavour eliquid.
Ice Menthol
A favourite for many, a cool ice Menthol flavour.
Mixed Berries
A fantastic blend of berries mixed to perfection.
Cigarette
As the name suggests, this is a familiar cigarette flavour.
Blue Berg
Also known as Heisenberg, the all time favourite combining mixed berries, Menthol and aniseed.
PG/VG Ratio
50PG/50VG
Please Note: This eliquid is made using nicotine salts which provide a smoother vape at higher nicotine strengths which may give a 'nicotine rush' which closely resembles smoking a cigarette, it is recommended that this eliquid is used in mouth to lungs kits with a coil rated above 1.0 ohm.