Real Lemonade (100ml)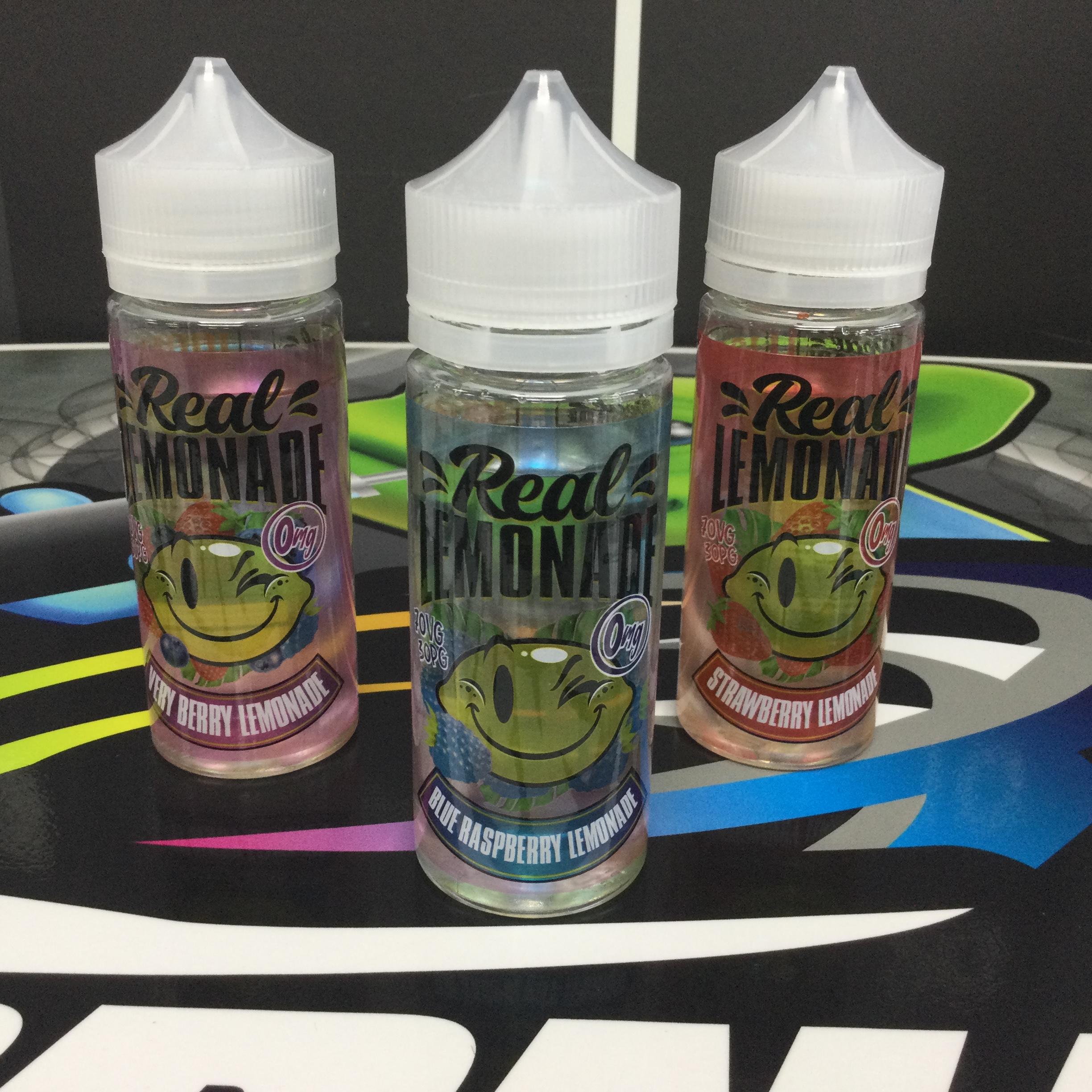 Apple Berry Lemonade
Ripened apples combined with freshly picked berries mixed with a refreshing lemonade.
Mango Berry Lemonade
Juicy mango and summer berries in a perfect lemonade vape.
Very Berry Lemonade
Berries, berries and more berries, blended with a sweet lemonade.
Blue Raspberry Lemonade
A nice sour raspberry flavoured lemonade, a perfect all day vape.
Strawberry Lemonade
Fresh strawberries combined with a refreshing lemonade.
PG/VG Ratio
30PG/70VG
Please Note: This e-liquid will come with nicotine shot(s) which need to be mixed with the e-liquid to achieve the desired nicotine strength, remember to shake the e-liquid thoroughly once mixed.