Scripture (50ml)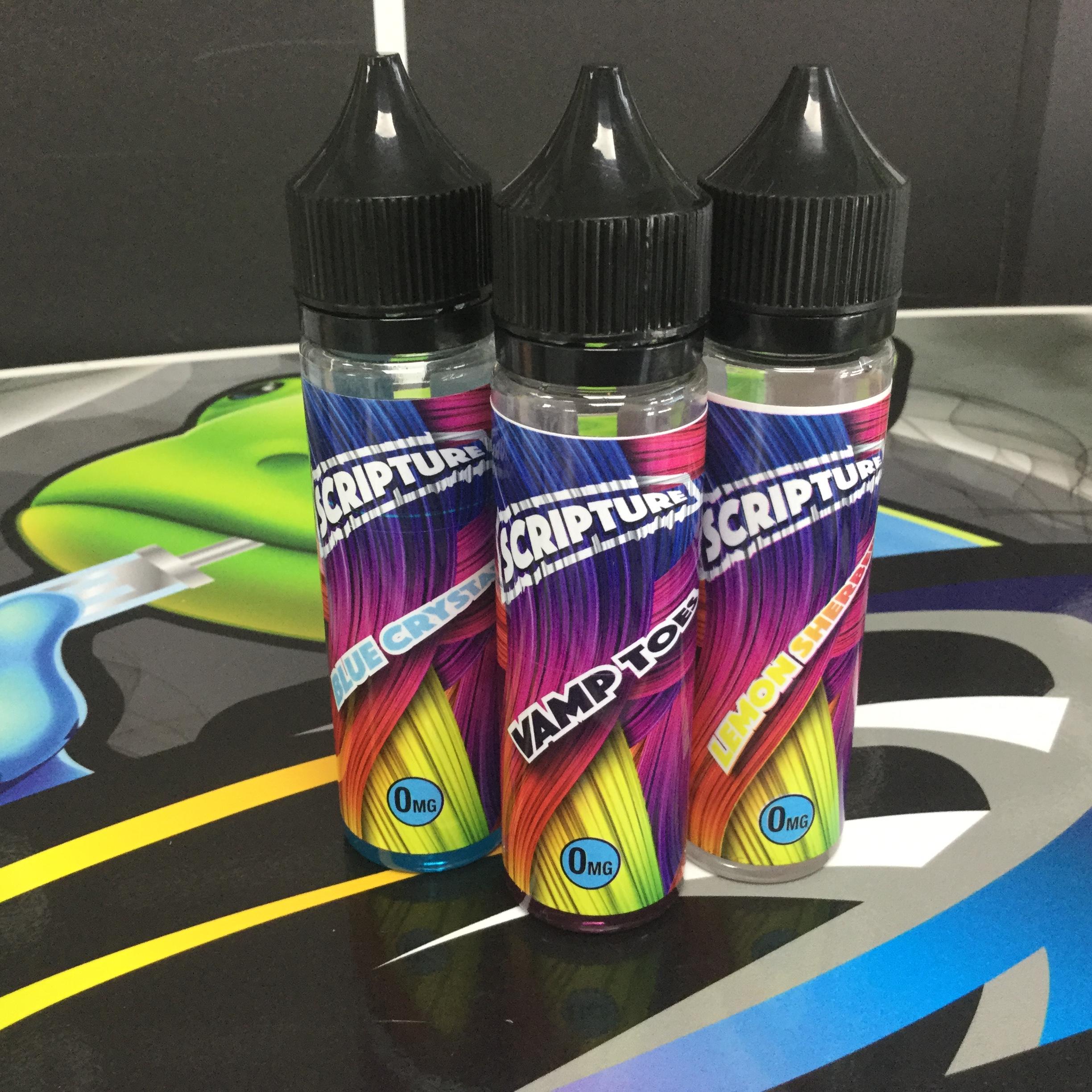 Blue Crystal
Everyones favourite Heisenberg flavour.
Pink Crystal
A mixture of sweet tangy berries.
Strawberry & Kiwi
Fresh strawberries blended with tart kiwi.
Apple & Blackcurrant
Crisp apples and succulent blackcurrants, a smooth all day vape.
Vamp Toes
A take on the classic Vimto drink.
Blueberry Menthol
Bkueberries with a menthol kick.
Red A
The red berry version of Heisenberg.
Black Jack
Just like the retro black jack sweets.
Lemon Sherbert
Another fa purist retro sweet for those that like a citrus kick.
Pink Lemonade
A perfectly refreshing pink lemonade vape.
Menthol
A classic menthol eliquid.
PG/VG Ratio
50PG/50VG
Please Note: This e-liquid will come with nicotine shot(s) which need to be mixed with the e-liquid to achieve the desired nicotine strength, remember to shake the e-liquid thoroughly once mixed.