Smok Rolo Badge Kit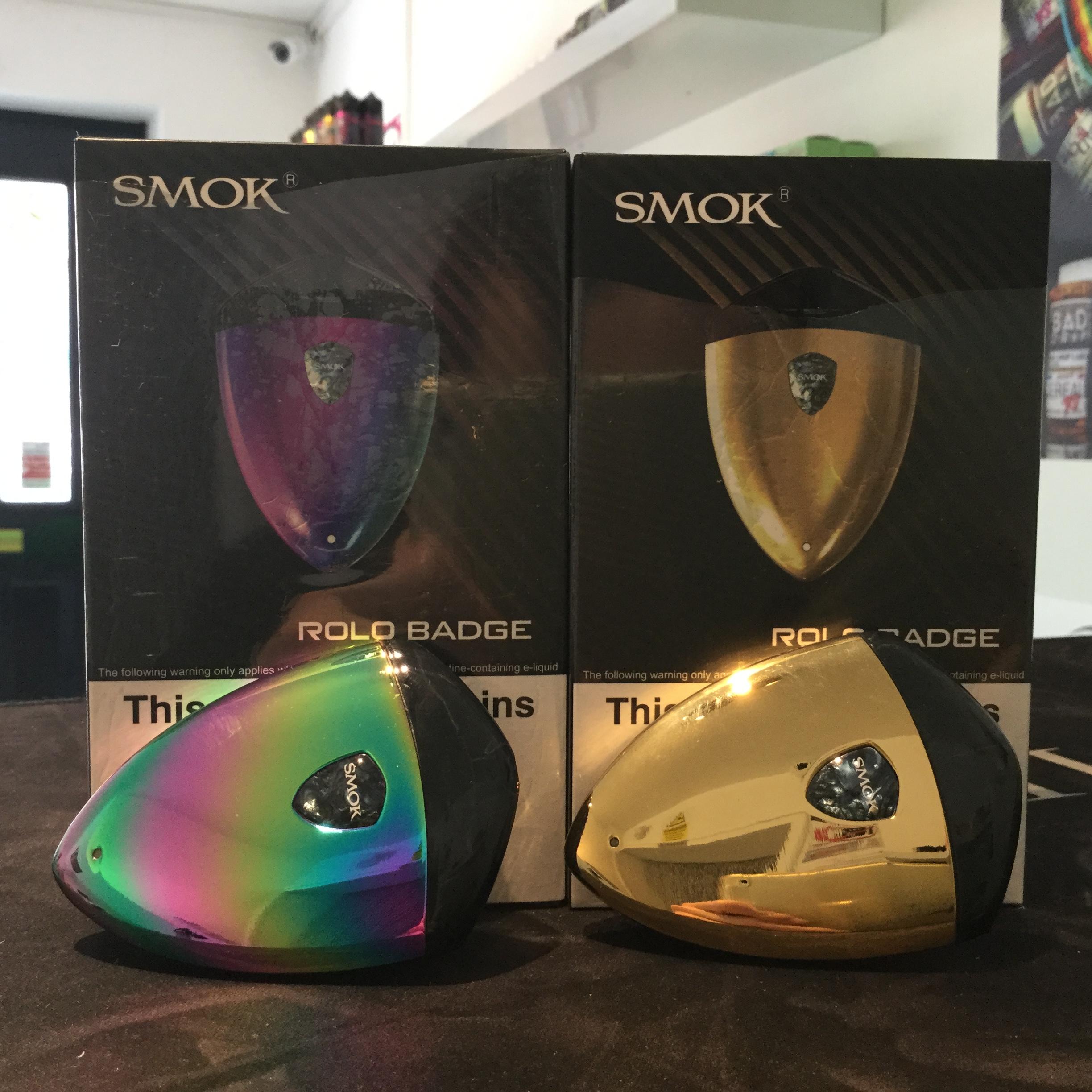 The Smok Rolo Badge is a refillable pod vape. It's small, light, and easy to use making the Rolo ideal for new starters looking for a mouth to lung vape device. With a 250 mAh built in battery, this an inhale activated vape device; meaning there are no buttons for a clean aesthetic and simple operation.

The Rolo Badge Kit comes complete with two refillable pod atomisers, with a 2ml eliquid capacity, designed to be used with the High PG eliquid of your choice. The pod is easy to refill and clicks into place. The mod can be charged via the convenient USB port, a charging cable is included in the kit.

Overall the Smok Rolo Badge is a light and versatile vape starter kit, ideal for users looking for a no-nonsense approach to vaping.