Smok TF Tank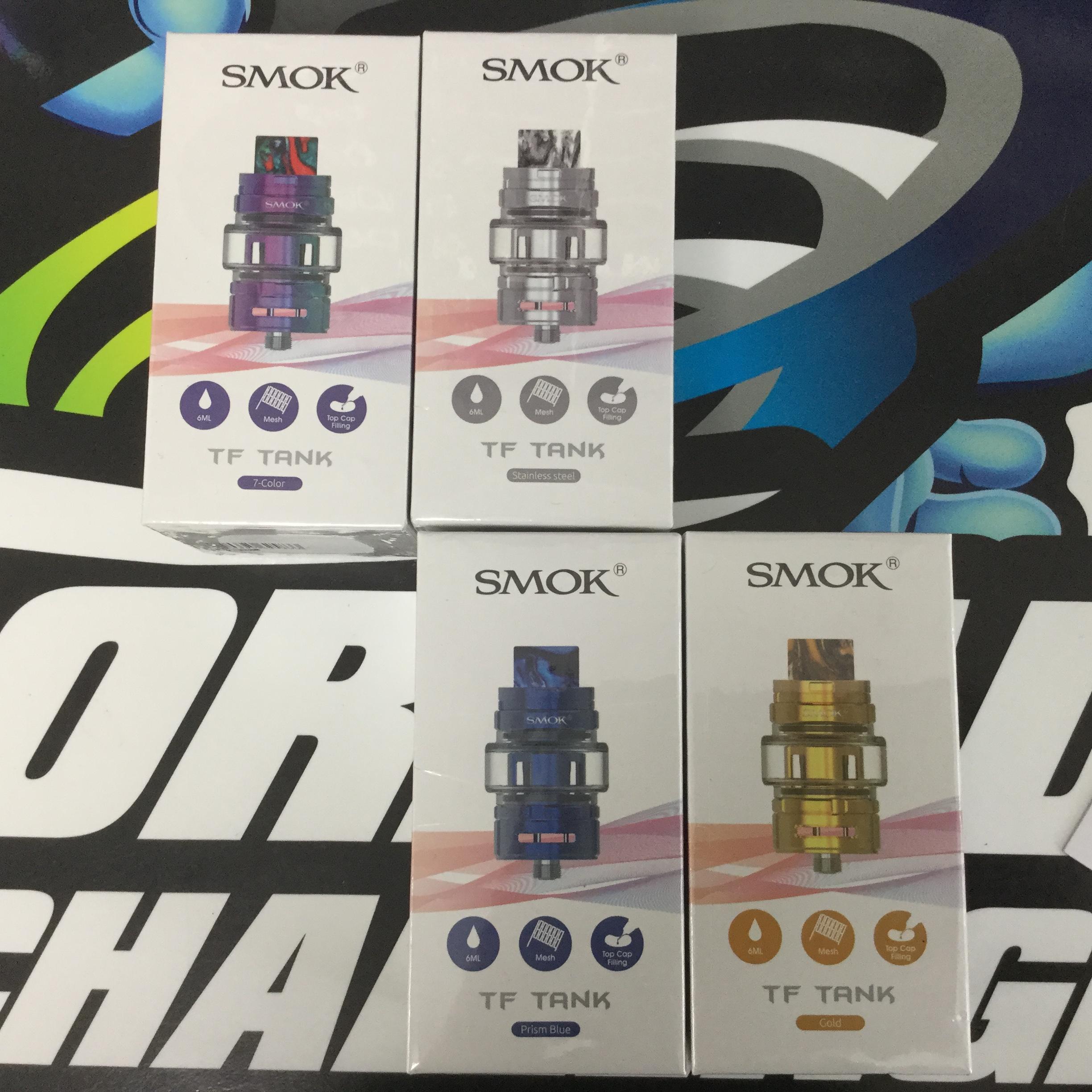 The new SMOK TF Tank features 25.4mm diameter profile and may be refilled using the top rotary fill design, it has ultra wide dual airflow slots that may be adjusted for incredible airflow and vapour production. 
The TF Tank has a durable stainless steel construction with a unique wide bore resin drip tip that is sure to stand out and also features an elevated tank base which allows for even more airflow. 
The TF Tank utilizes new BF-Mesh coil atomizer heads optimized for intense flavour and vapour, the new mesh coil atomizer heads allow for a larger heating area and a faster heating process.