Soda Burst (50ml)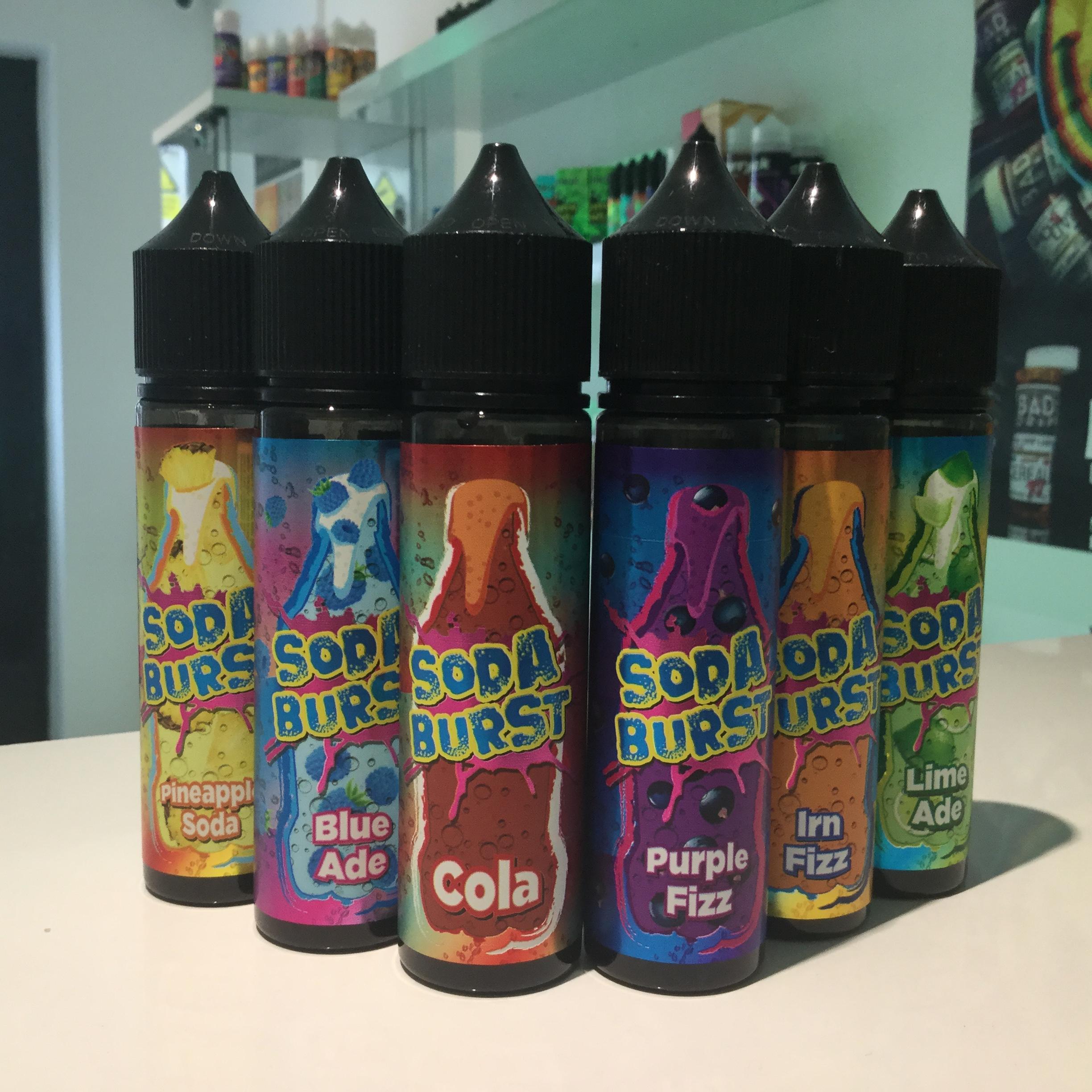 Pineapple Soda
A perfectly blended pineapple soda flavoured vape.
Blue Ade
A fresh blueberry soda vape.
Cola
Everyone's favourite cola with a fizzy burst.
Purple Fizz
A perfectly balanced Blackcurrant flavoured vape.
Irn Fizz
Irn Brew now in a vape, a Scottish classic.
Lime Ade
A zesty lime flavoured eliquid with extra fizziness.
PG/VG Ratio
30PG/70VG
Please Note: This e-liquid will come with nicotine shot(s) which need to be mixed with the e-liquid to achieve the desired nicotine strength, remember to shake the e-liquid thoroughly once mixed.