Soltz (10ml)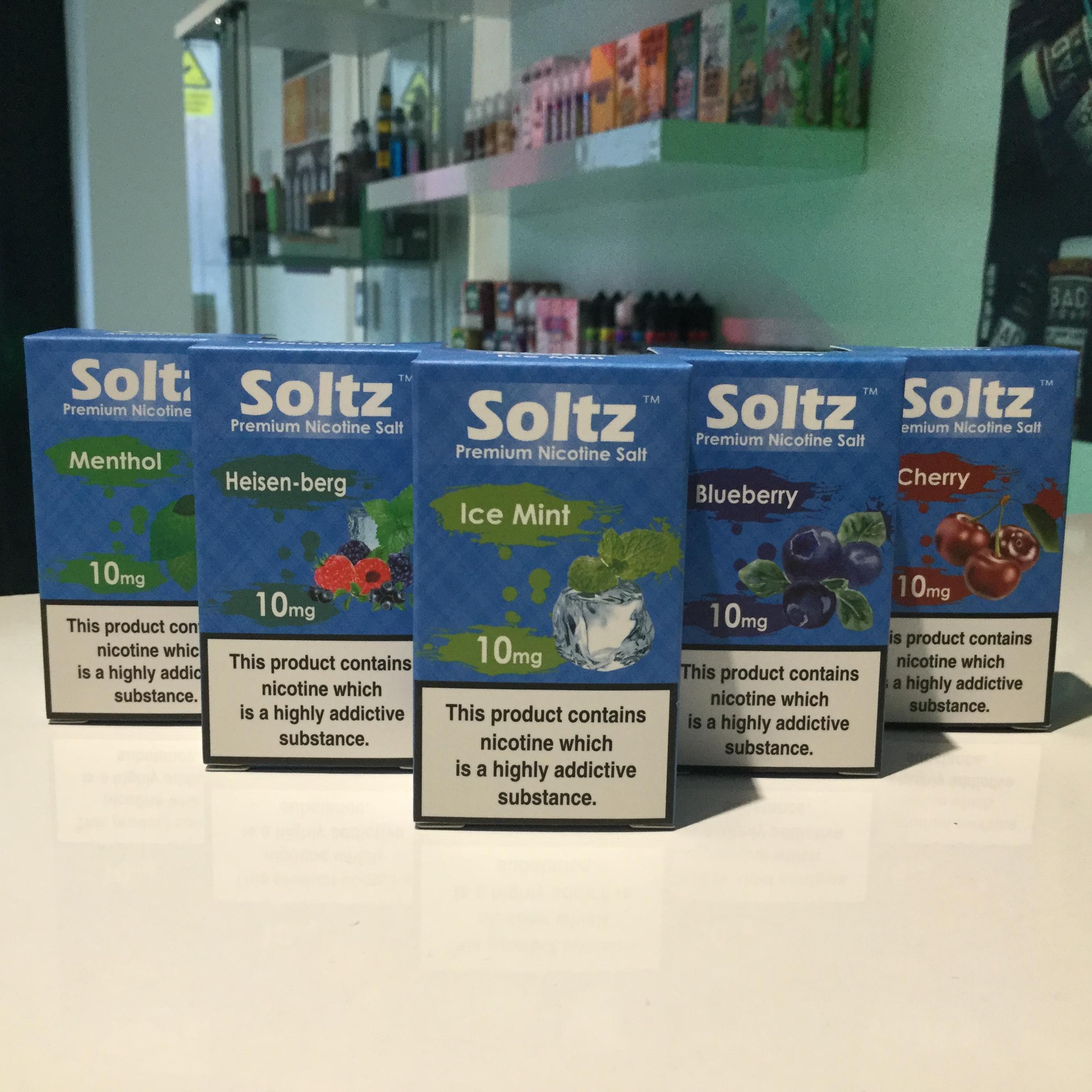 Menthol
A perfect menthol blast, sure to satisfy.
Heisenberg
A blend of mixed berries, Menthol and aniseed.
Ice Mint
Fresh mint with an ice cool blast.
Blueberry
Ripe blueberries mixed to perfection.
Cherry
A succulent cherry flavoured vape.
PG/VG Ratio
50VG/50PG
Please Note: This eliquid is made using nicotine salts which provide a smoother vape at higher nicotine strength which may give a 'nicotine rush' which closely resembles smoking a cigarette, it is recommended that this eliquid is used in mouth to lung kits with a coil rated above 1.0ohm.