Street Sweetz (120ml)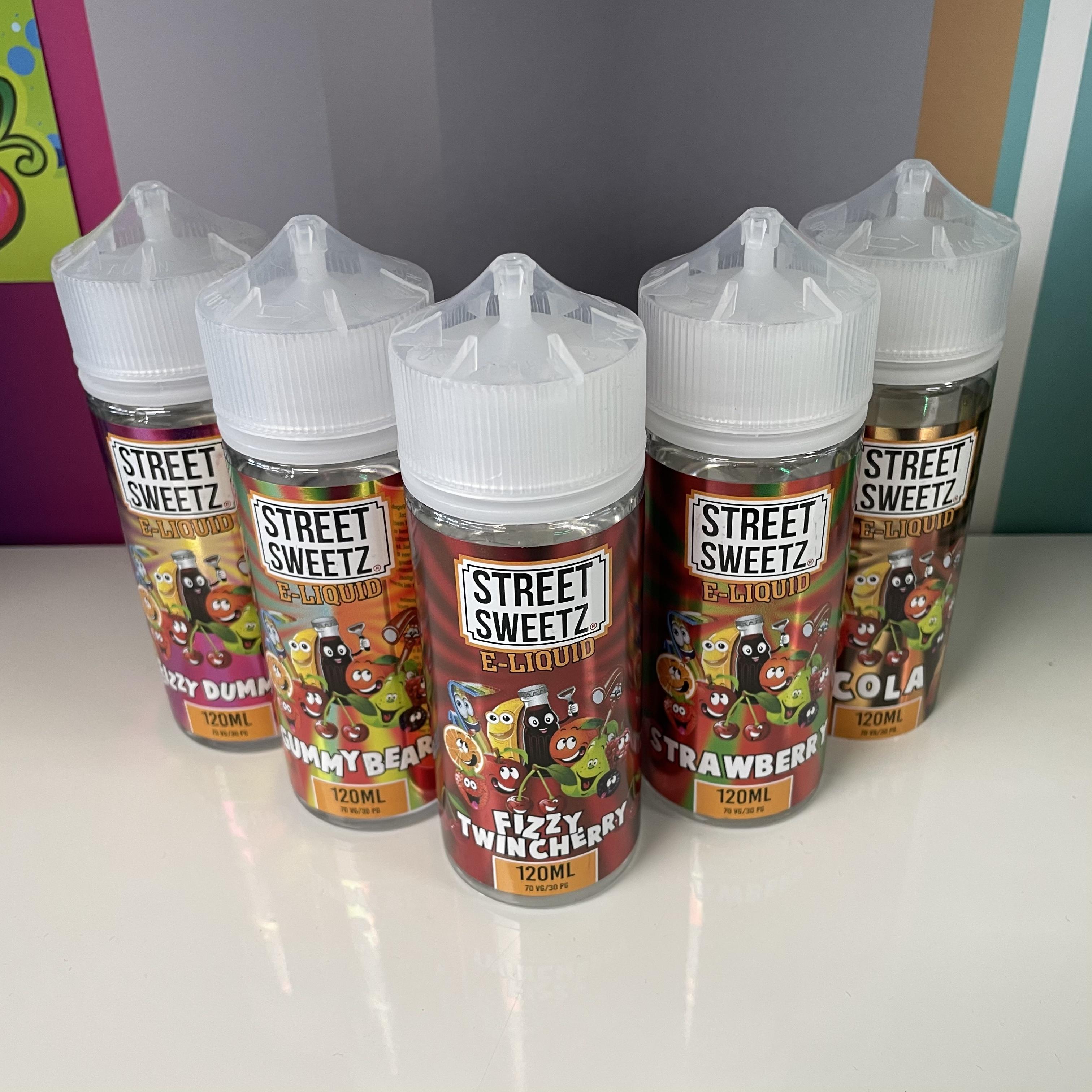 Fizzy Dummies
A sweet fizzy dummies flavour.
Gummy Bears
Everyone's favourite gummy bears.
Fizzy Twincherry
Sour Cherry, a perfect all day cape!
Strawberry
Strawberry chewy sweet flavour.
Cola
A classic cola bottle eliquid.
PG/VG Ratio
30PG/70VG
Please Note: This e-liquid will come with nicotine shot(s) which need to be mixed with the e-liquid to achieve the desired nicotine strength, remember to shake the e-liquid thoroughly once mixed.