Sweet Splash! (100ml)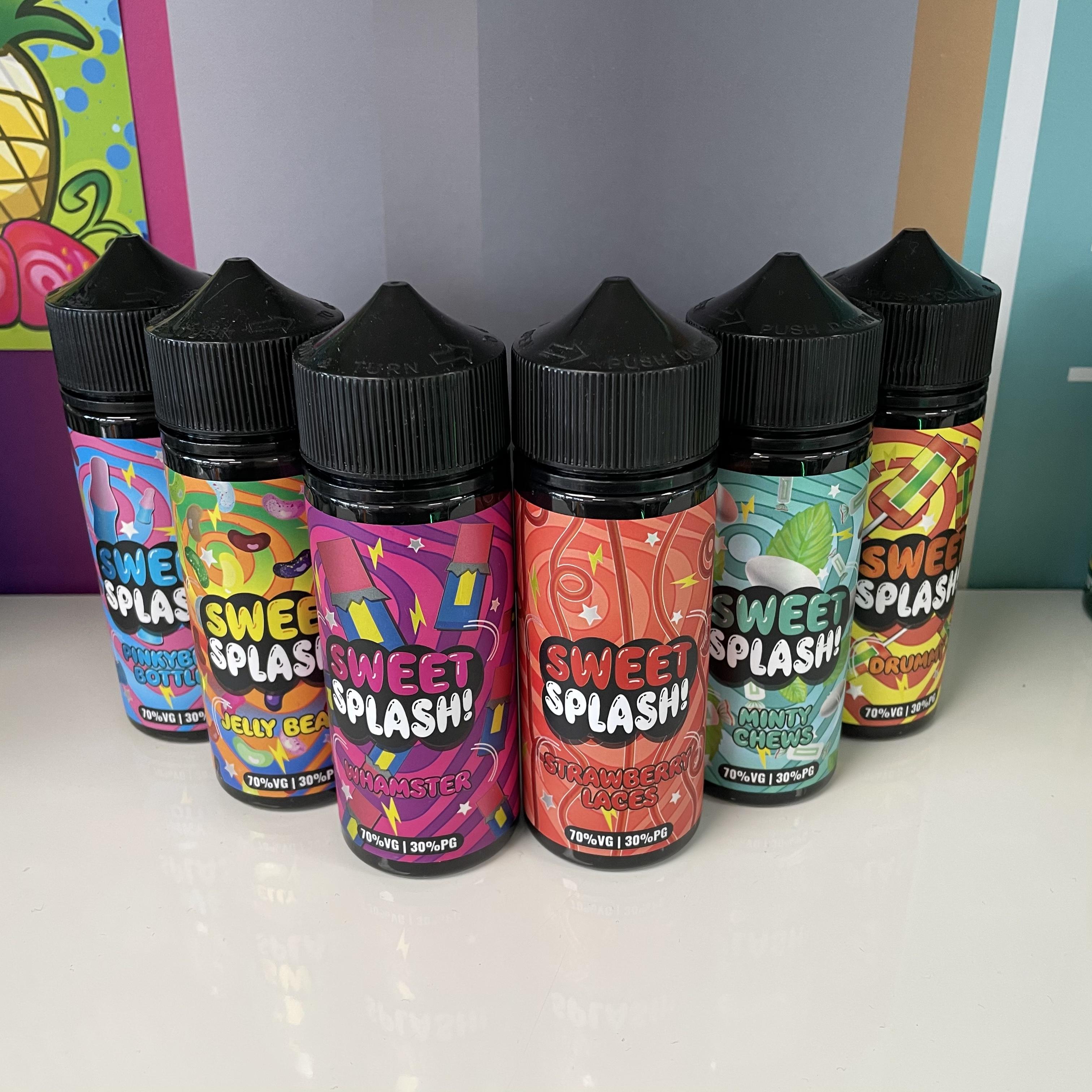 Pinkyblue Bottles
A childhood favourite now in an eliquid.
Jelly Beans
A perfect combination of your favourite jelly beans.
Whamster
A classic wham bar flavour.
Strawberry Laces
Everyone's favourite strawberry laces.
Drummy
No explanation needed, yes it's a sweet drumstick flavour.
Minty Chews
For those who like a fresh flavour, give this one a go.
PG/VG Ratio
30PG/70VG
Please Note: This e-liquid will come with nicotine shot(s) which need to be mixed with the e-liquid to achieve the desired nicotine strength, remember to shake the e-liquid thoroughly once mixed.