Vado (10ml)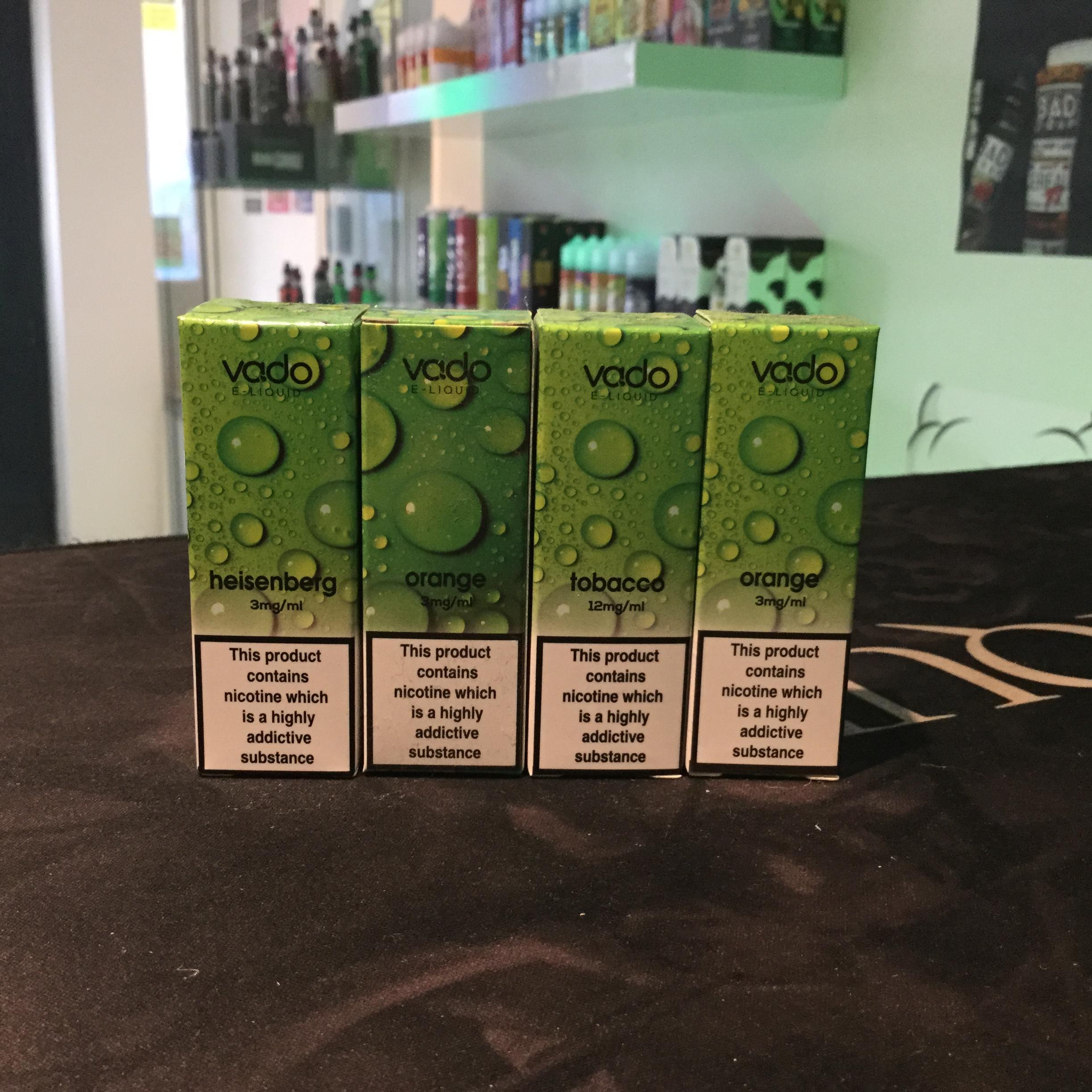 Heisenburg
Everyone's favourite mixed fruits with a Menthol kick.
Double Menthol
Menthol but that bit stronger.
Tobacco
Crisp but sweet tobacco flavour.
Orange
The taste of ripe oranges.
Black Ice
Blackcurrant mixed with an icy Menthol blast.
Strawberry
Freshly picked strawberries.
Cola
A refreshing Coca Cola flavour.
Strawberry & Kiwi
Ripe strawberries combined with the tart of kiwi.
Black Jack
A favourite childhood sweet in a vape.
Ice Mint
Fresh mint with a cooling blast.
Vimto 
A refreshing vape just like the classic drink.
Skittle
Taste the rainbow with this great ADV.
Cherry Tune
Wild cherry with a mentholated blast.
PG/VG Ratio
50PG/50VG