Vado (10ml)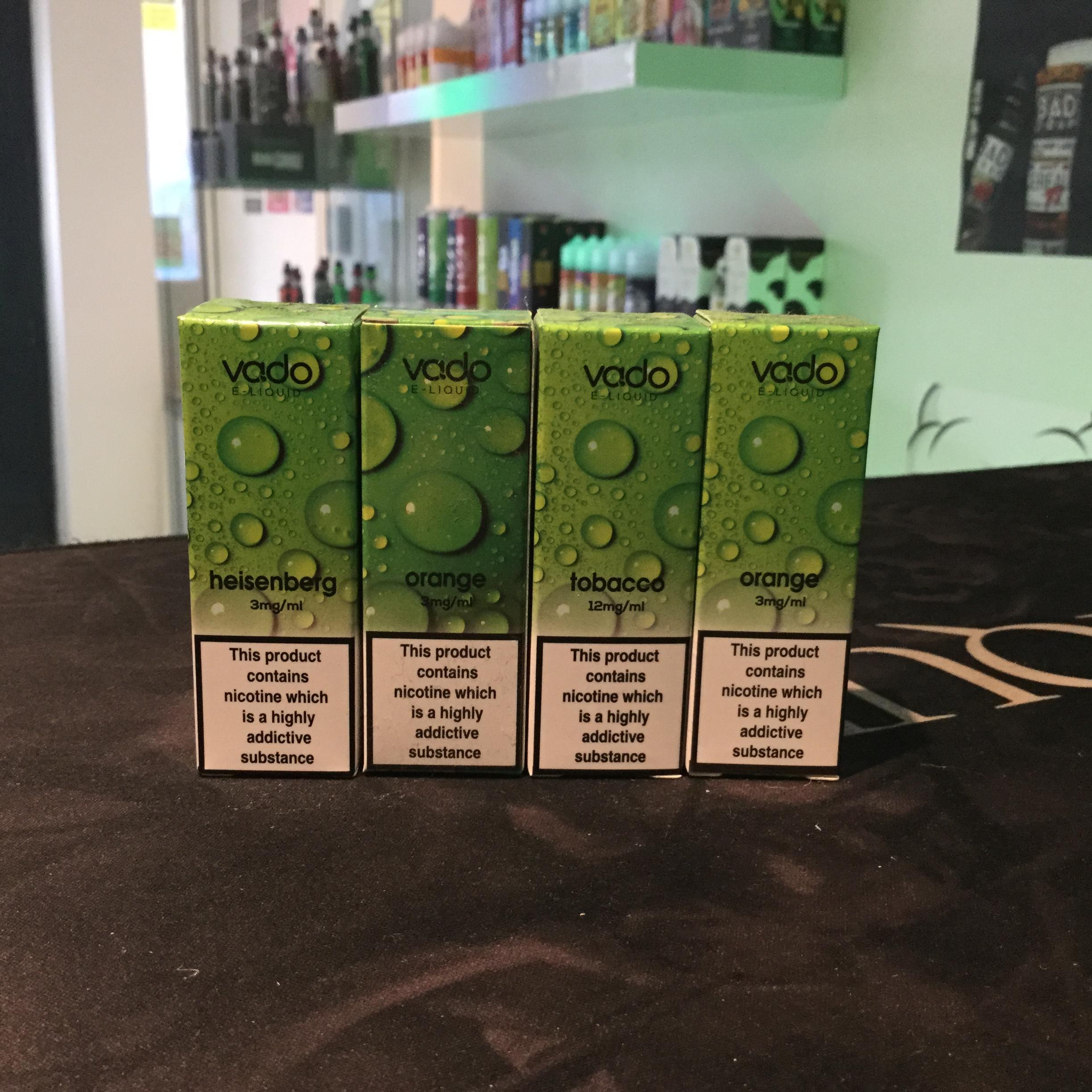 Heisenburg
Everyone's favourite mixed fruits with a Menthol kick.
Double Menthol
Menthol but that bit stronger.
Tobacco
Crisp but sweet tobacco flavour.
Black Ice
Blackcurrant mixed with an icy Menthol blast.
Strawberry
Freshly picked strawberries.
Cola
A refreshing Coca Cola flavour.
Strawberry & Kiwi
Ripe strawberries combined with the tart of kiwi.
Black Jack
A favourite childhood sweet in a vape.
Ice Mint
Fresh mint with a cooling blast.
Vimto 
A refreshing vape just like the classic drink.
Skittle
Taste the rainbow with this great ADV.
Cherry Tune
Wild cherry with a mentholated blast.
Blueberry
A ripe blueberry vape which is sure to satisfy.
Red A
A red berry version of Heisenberg.
Blue Ice
A perfect blend of blueberries with an icy kick.
PG/VG Ratio
50PG/50VG