Vado (10ml) 4 for £10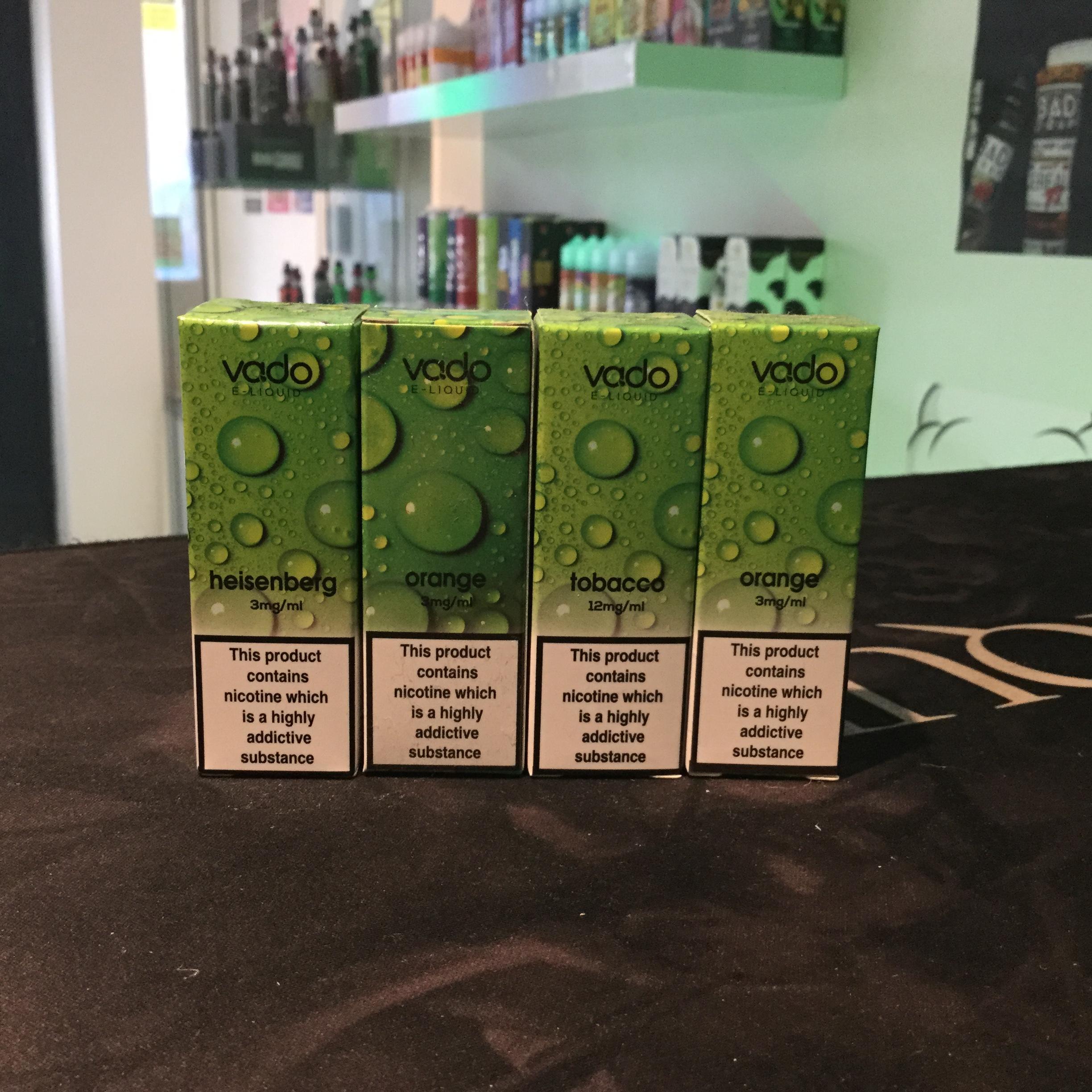 Heisenburg
Everyone's favourite mixed fruits with a Menthol kick.
Double Menthol
Menthol but that bit stronger.
Tobacco
Crisp but sweet tobacco flavour.
Orange
The taste of ripe oranges.
Black Ice
Blackcurrant mixed with an icy Menthol blast.
Strawberry
Freshly picked strawberries.
Cola
A refreshing Coca Cola flavour.
Strawberry & Kiwi
Ripe strawberries combined with the tart of kiwi.
Black Jack
A favourite childhood sweet in a vape.
Ice Mint
Fresh mint with a cooling blast.
Vimto 
A refreshing vape just like the classic drink.
Skittle
Taste the rainbow with this great ADV.
Cherry Tune
Wild cherry with a mentholated blast.
Mango
A juicy mango flavoured all day vape.
Blueberry
A ripe blueberry vape which is sure to satisfy.
Pear Drops
The classic sweet from your childhood now in a vape.
Blackcurrant
A great Blackcurrant flavoured eliquid.
Star-Burst
Everyones favourite chewable sweet now in a vape.
Red A
A red berry version of Heisenberg.
Cherry
Freshly picked cherries which are sure to satisfy.
Blue Ice
A perfect blend of blueberries with an icy kick.
PG/VG Ratio
50PG/50VG
If you would like various flavours and nicotine strengths please email chameleonvapes42@outlook.com with your requirements.