Vintage (200ml)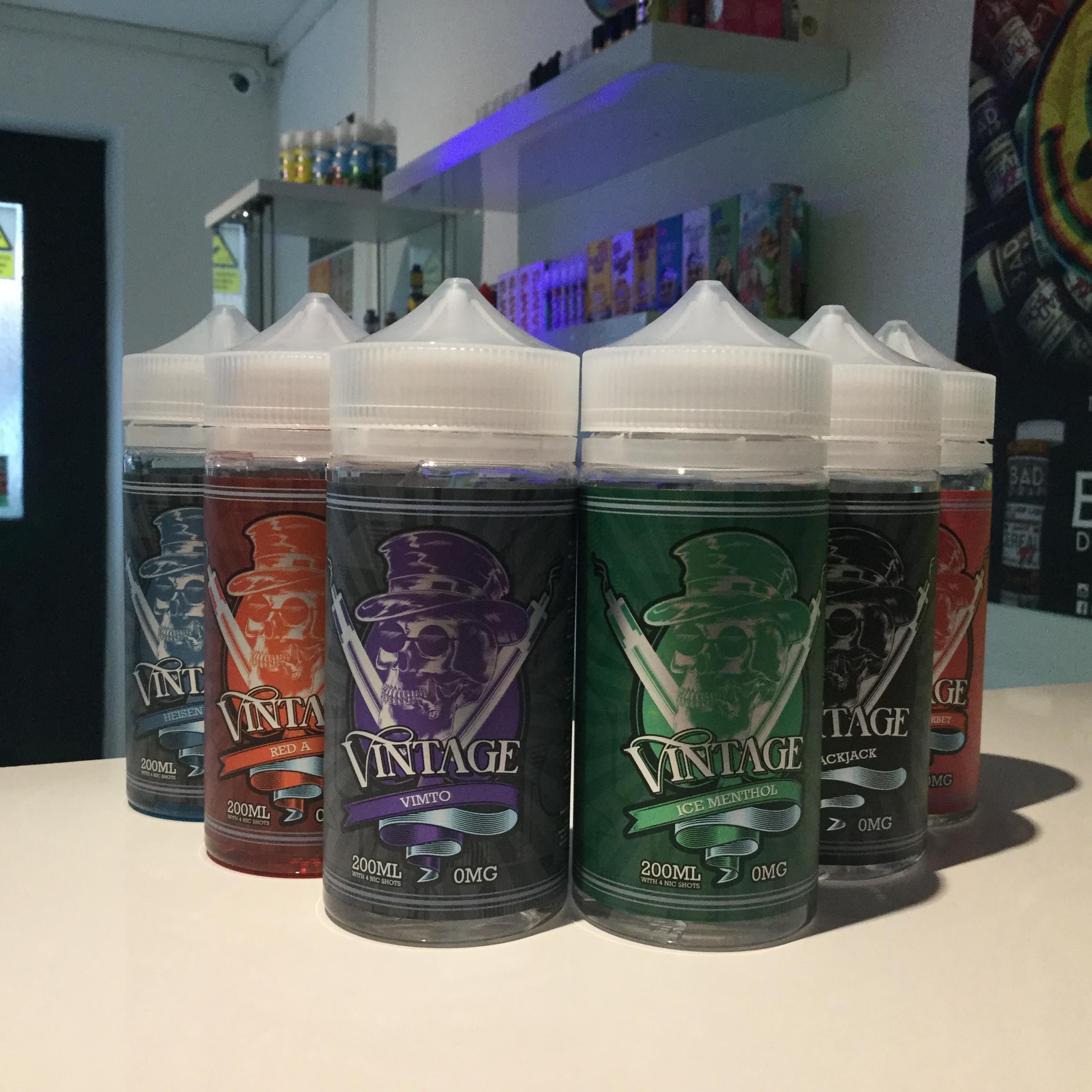 Ice Menthol
A cooling menthol flavour.
Raspberry Sherbet
A fizzy and tongue tingling raspberry sherbet flavour.
Mr Blue
Everyone's favourite, mixed berries Menthol and aniseed.
Red A
A red berry and menthol flavour sure to satisfy.
Vimto
Like the classic drink, we are sure you will enjoy this from start to finish.
Black Jack
Bringing you back to your childhood with this popular candy flavour.
Berry Lemonade
A blend of mixed berries and lemonade, which we know your going to enjoy.
Berry Menthol
A mixed berry with a cool Menthol kick.
Strawberry & Kiwi
Ripe strawberries with an added tart of kiwi.
Apple & Blackcurrant
Freshly picked apples and Blackcurrants blended to perfection.
Classic Tobacco
A classic tobacco flavoured eliquid.
Blackcurrant Lemonade
Fresh Blackcurrants blended with a refreshing lemonade.
Blue Raspberry Lemonade
Zingy blue raspberries and lemonade.
Blue & Red
Blueberries combined with Red A and a cool menthol hit.
PG/VG Ratio
30PG/70VG
Please Note: This e-liquid will come with nicotine shot(s) which need to be mixed with the e-liquid to achieve the desired nicotine strength, remember to shake the e-liquid thoroughly once mixed.