Zillions (50ml)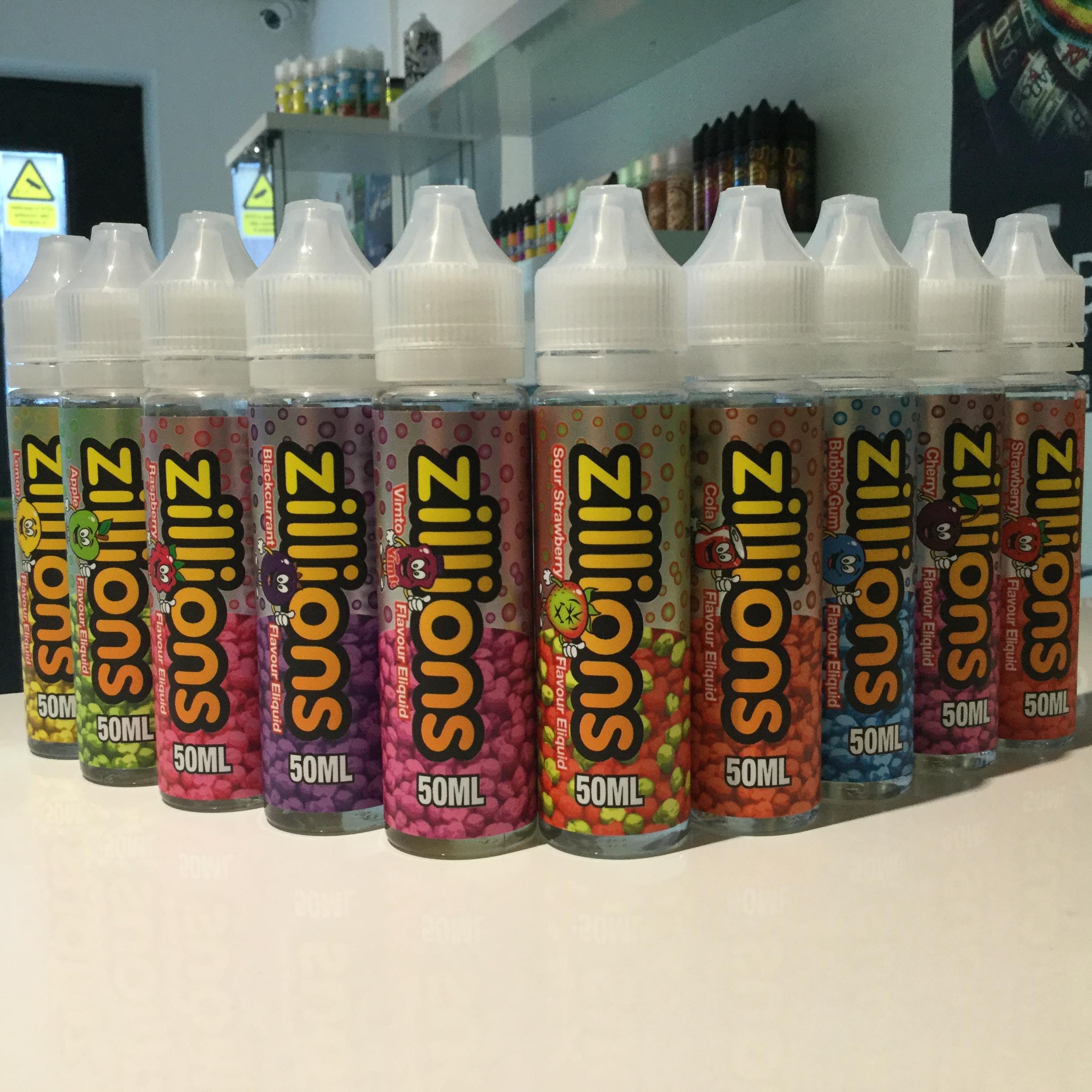 Raspberry
Ripe raspberry flavoured candy.
Cola
Your favourite drink inspired candy treat.
Bubble Gum
A traditional bubble gum flavoured candy.
Vimto
A refreshing drink now in a candy flavour.
Blackcurrant
Sweet Blackcurrant flavoured candy.
Sour Strawberry
Strawberry flavoured candy with a sour twist.
Strawberry
Strawberry flavoured candy.
Apple
Juicy apple flavoured candy vape.
Lemon
A zingy refreshing lemon flavoured candy eliquid.
Cherry
A nicely balanced cherry flavoured flavoured candy liquid.
Spearmint
A refreshing spearmint flavour candy.
Iron Bru
A great Iron Bru  flavoured candy eliquid.
Grape
Freshly picked grapes flavoured candy.
Cherry & Blue Raspberry
Cherry and blue raspberry mixed with a candy twist.
PG/VG Ratio
30PG/70VG
Please Note: This e-liquid will come with nicotine shot(s) which need to be mixed with the e-liquid to achieve the desired nicotine strength, remember to shake the e-liquid thoroughly once mixed.