Zillions Salts (10ml)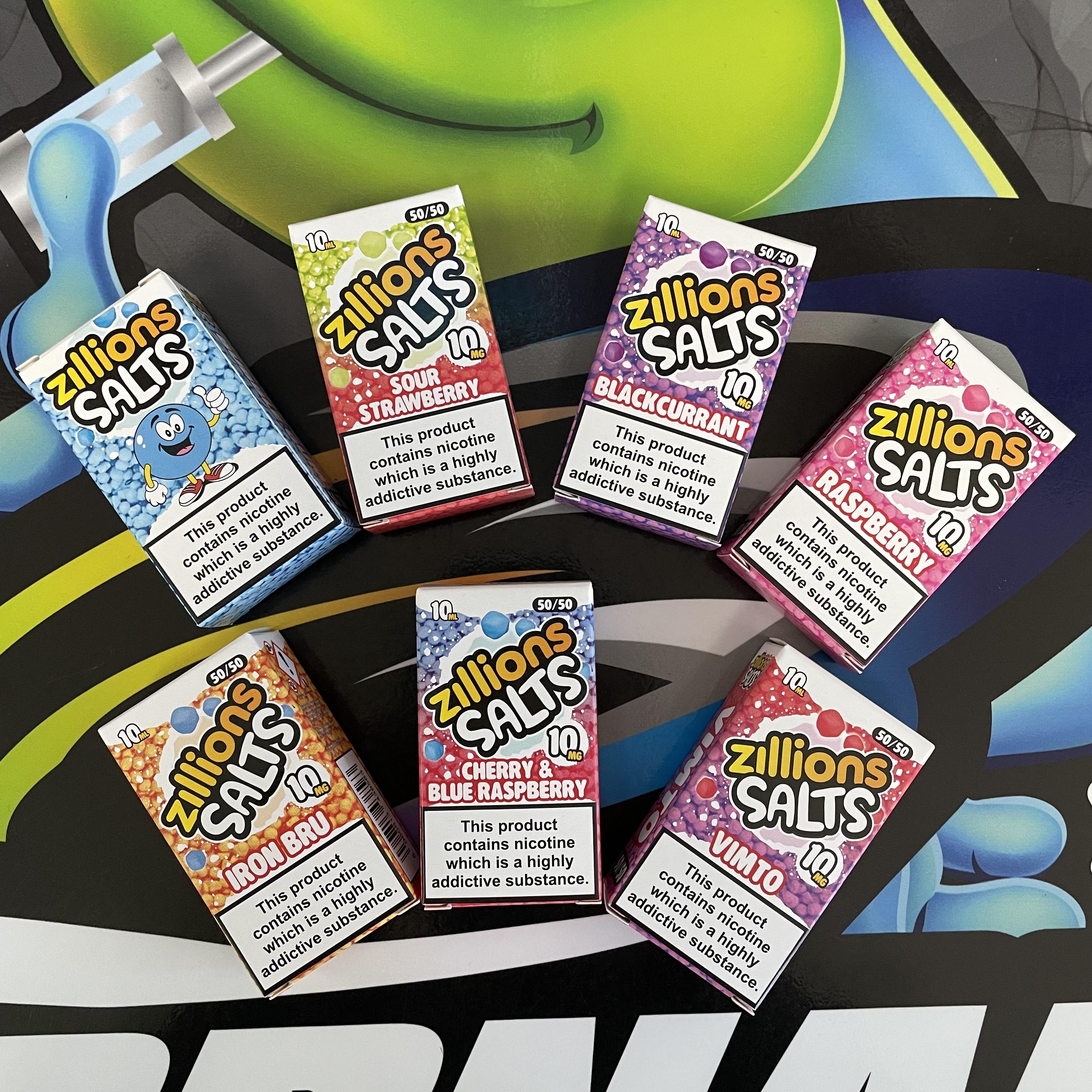 Iron Bru
Iron bru flavoured candy!
Cherry & Blue Raspberry
Cherry mixed with blue raspberry, sweet perfection!
Bubble Gum
Traditional bubble gum candy flavour!
Raspberry
Ripe raspberry flavoured candy!
Vimto
Everyone's favourite drink now in a candy eliquid!
Blackcurrant
Sweet but smooth Blackcurrant flavoured candy!
Sour Strawberry
A sour strawberry juice, a perfect candy treat!
PG/VG Ratio
50PG/50VG
Please Note: This eliquid is made using nicotine salts which provide a smoother vape at higher nicotine strength which may give a 'nicotine rush' which closely resembles smoking a cigarette, it is recommended that this eliquid is used in mouth to lung kits with a coil rated above 1.0 ohm.