Zombie Blood (50ml)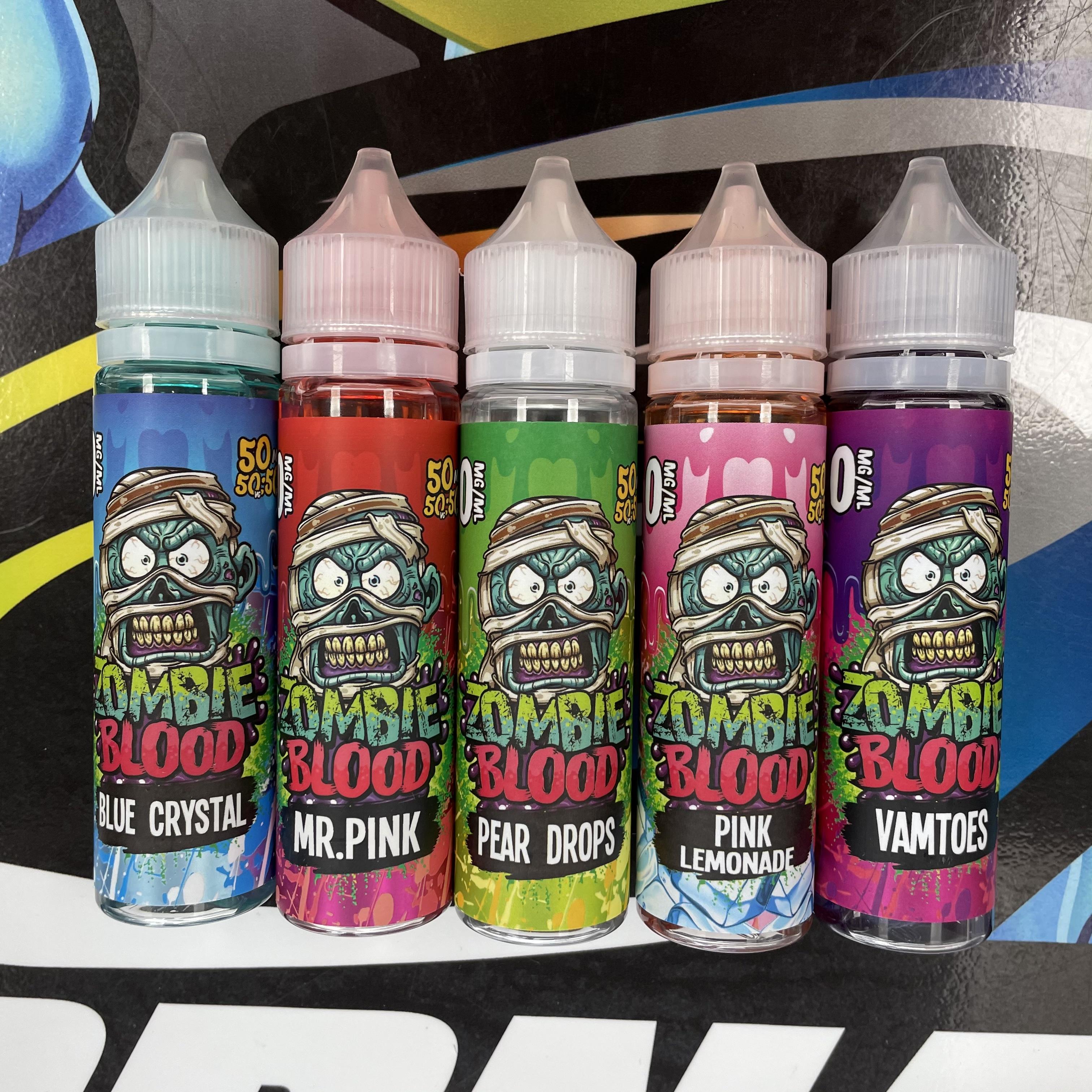 Blueberry Gum
A blueberry bubble gum flavour.
Pink Lemonade
A blend of lemonade, oranges and raspberries.
Black Jack
Everyone's favourite childhood sweet.
Pinkman
A nice citrus vape.
Blackcurrant Menthol
Blackcurrant combined with cool Menthol.
Blue Slush
Just like the blue ice drink.
Pear Drops
Mouthwatering pear drop sweet flavour.
Opal Fruits
A mixture of fruit candy.
Apple Menthol
Ripe apples mixed with a menthol blast.
Red A
A red berry and menthol combination.
Bubble Gum
Just like the olden days, a traditional bubblegum flavour.
Cola Menthol
A great mix of your favourite soft drink and menthol.
Mixed Berries
Ripened berries mixed to perfection.
Tobacco
A traditional tobacco flavour.
Vamtoes
This eliquid is as close to the Vimto drink you can get.
Strawberry & Cream
Juicy strawberries Blanche with a smooth creamy exhale.
Blue Crystal
Better known as Heisenberg.
Cherry Menthol
Freshly picked cherries combined with menthol.
Mr. Blue
A blueberry Heisenberg but with out as much of a menthol kick.
Menthol
A classic menthol flavour.
PG/VG Ratio
50PG/50VG
Please Note: This e-liquid comes with nicotine shot(s) which need to be mixed with the e-liquid to achieve the desired nicotine strength, remember to shake the e-liquid thoroughly once mixed.