Zombie Blood Nic Salt (10ml)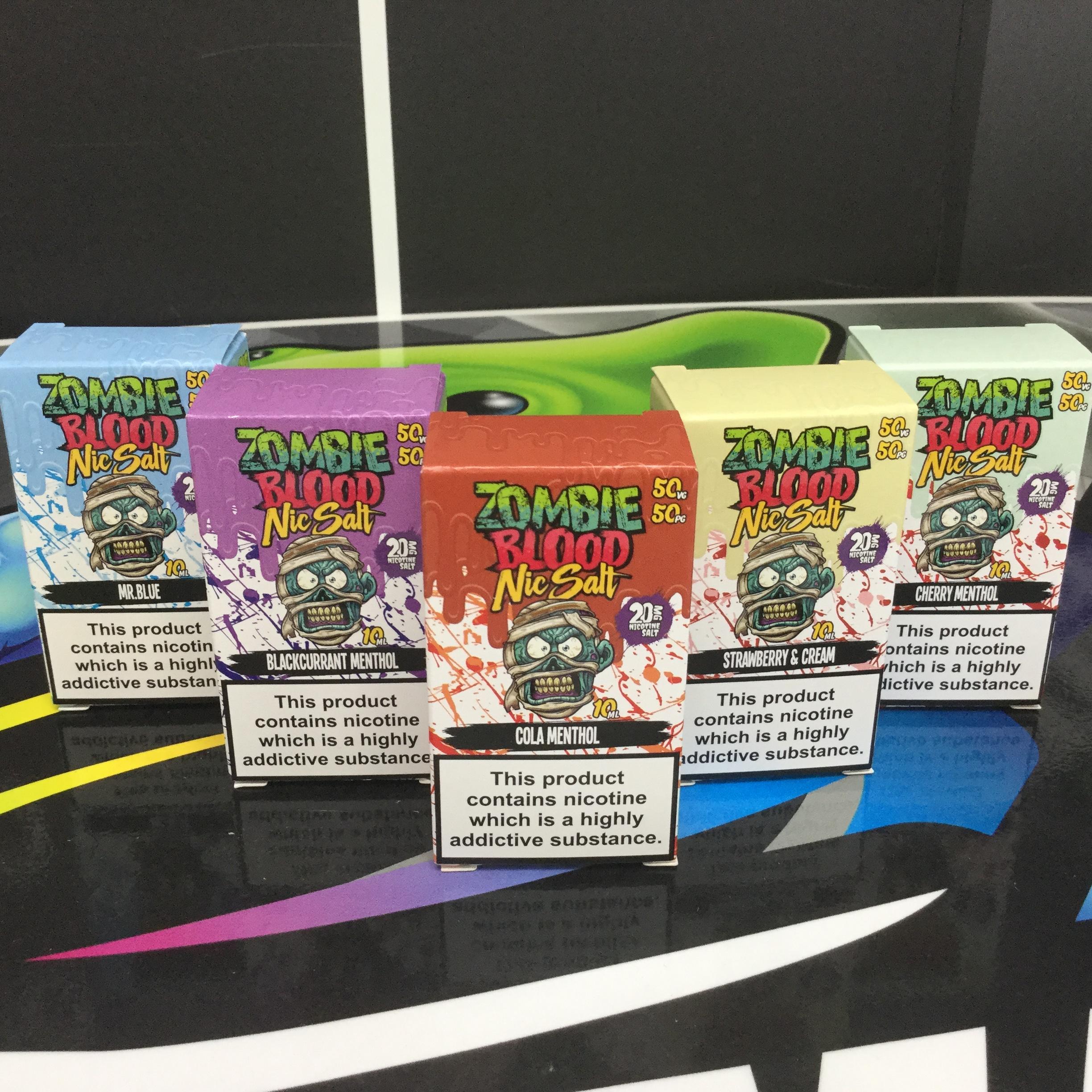 Mr. Pink
A nice citrus vape.
Blackcurrant Menthol
Blackcurrant combined with cool Menthol.
Bubble Gum
Just like the olden days, a traditional bubblegum flavour.
Cola Menthol
A great mix of your favourite soft drink and menthol.
Mixed Berries
Ripened berries mixed to perfection.
Vamtoes
This eliquid is as close to the Vimto drink you can get.
Strawberry & Cream
Juicy strawberries Blanche with a smooth creamy exhale.
Blue Crystal
Better known as Heisenberg.
Cherry Menthol
Freshly picked cherries combined with menthol.
Mr. Blue
A blueberry Heisenberg but with out as much of a menthol kick.
Tobacco
A traditional tobacco flavour.
Pink Lemonade
A blend of lemonade, oranges and raspberries.
Red A
A red berry and menthol combination.
PG/VG Ratio
50PG/50VG
Please Note: This eliquid is made using nicotine salts which provide a smoother vape at higher nicotine strength which may give a 'nicotine rush' which closely resembles smoking a cigarette, it is recommended that this eliquid is used in mouth to lung kits with a coil rated above 1.0 ohm.